Product Demonstration

Want to know if you're selecting the right seca product to meet your needs? Don't worry, our seca product specialists are more than happy to meet with you and provide a presentation on the seca products you're interested in learning more about. Our product specialists will teach you about the product's functions, compatible accessories, and alternative seca products. In addition, you'll learn how seca 360° wireless products connect to various electronic medical records (EMR) systems.
Our free product demonstration takes approximately one hour and there's no obligation to purchase.
This demonstration provides you with the perfect opportunity to test our seca product in its actual work environment.
* Available on selected seca products.
Call seca today for qualifying products 1 800-542-7322.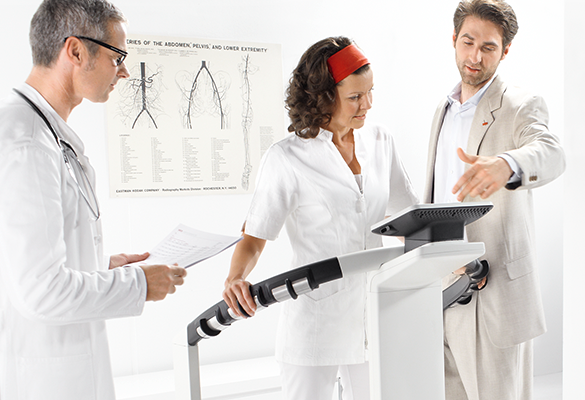 Our services:
Free product demonstration on selected seca products*
Product overview on functions and technical know how
Recommendations on connection options and suitable accessories
Presentation of alternative seca products
Explanation of legal basis for medical measuring and weighing

It's that easy:
Contact us today at 1 800-542-7322
Make an appointment
Receive a free demonstration and product recommendations
One-on-one demonstration to learn more about seca products!
Toll Free Hotline

1 800 542 7322

/ Customer service available Monday – Friday 6:00 a.m. – 4:00 p.m. (Pacific Time)