seca
285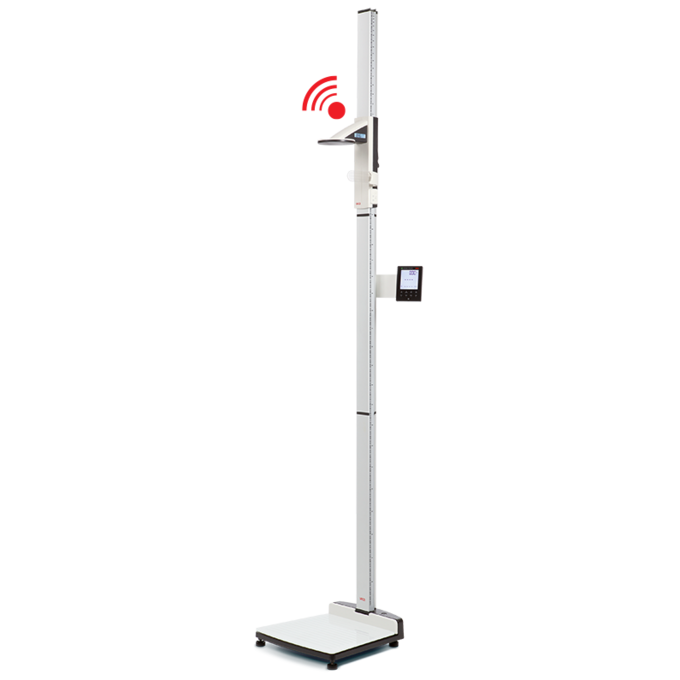 Headpiece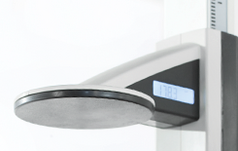 Headpiece
The measured height is shown in the display on the headpiece.
Display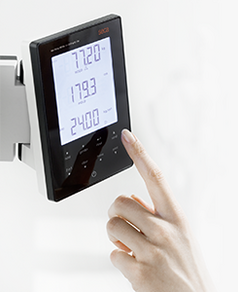 Display
It takes just the press of a key on the mulit-function touch display to send the measurements to a seca 360° wireless printer or PC. No need to worry about fingerprints - the touch display is very easy to clean.
seca 285
Wireless measuring station for height and weight.
Frankfurt Line for precise positioning of head.
Fine 50 g (0.1-pound) graduation and high capacity of 300 kg (660 pounds).
Automatic calculation of BMI.
The three-line multi-function touch display shows weight, height and the automatically calculated BMI.
Weighing and measuring in one step is made possible by the seca 285. The scale features high weighing capacity, a heel positioner and a solid headpiece with integrated seca Frankfurt Line for precise positioning of thepatient's head. Moreover, the complete measuring station has two displays. One display is for direct read-out of height from the headpiece and the other is a three-line multi-function touch display for simultaneous display of height, weight and BMI. Moreover, the scale shows the slightest weight changes with its fine 50-gram graduation.
---
Highlights
Products designed down to the last detail.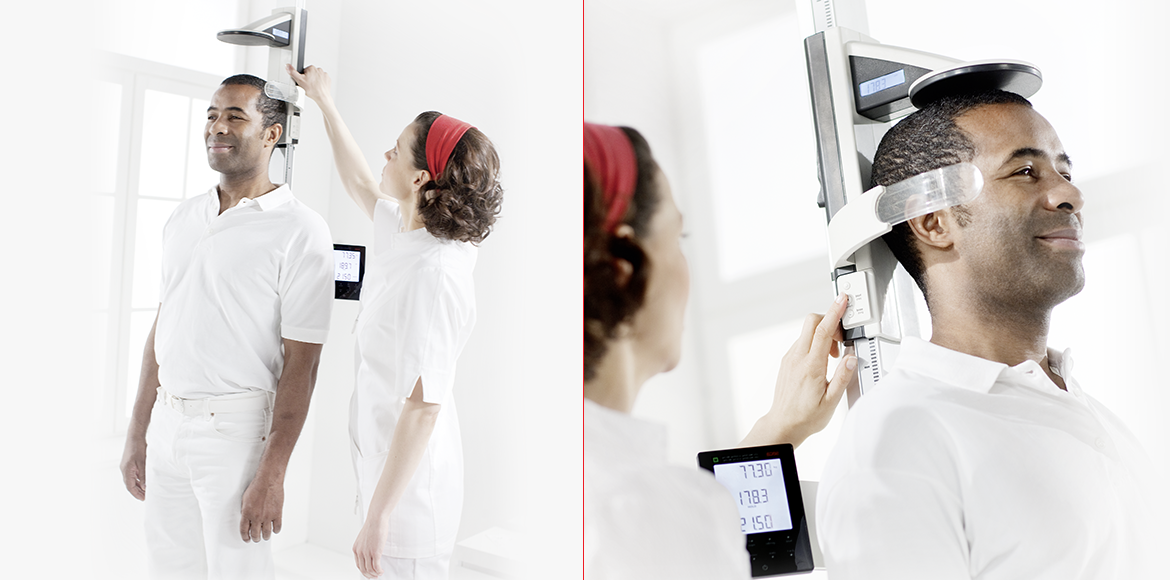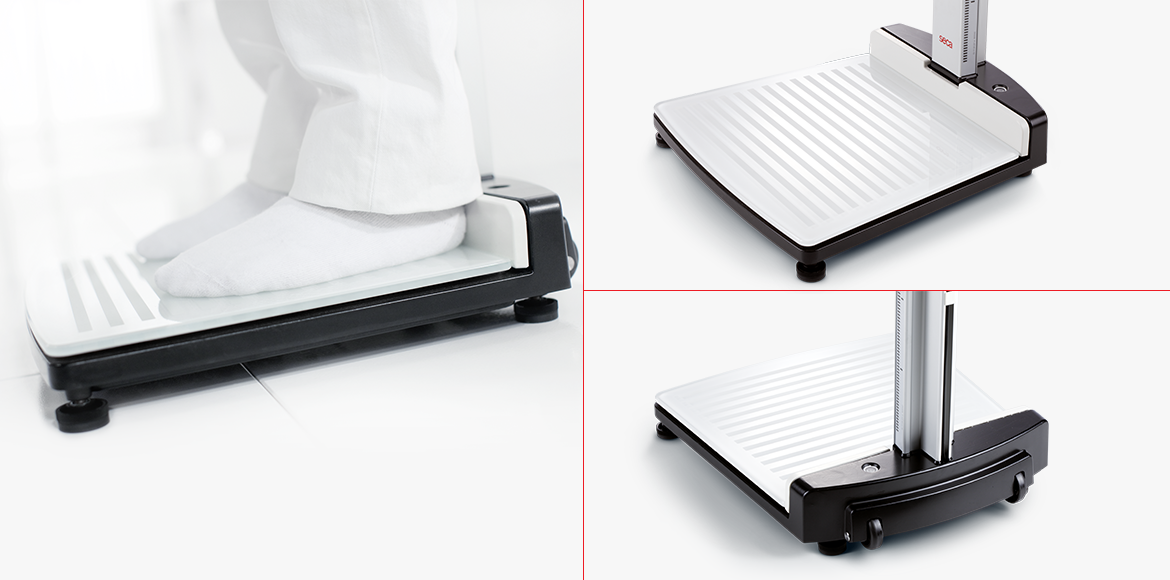 ---
Product information
Technical product data and support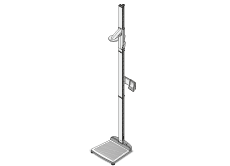 Technical Data
| | |
| --- | --- |
| Approval class: | III (3) |
| Capacity: | 300 kg |
| Graduation (g): | 50 g < 150 kg > 100 g |
| Measuring range in cm: | 30 - 220 cm |
| Graduation [Measuring Rod]: | 1 mm |
| Power supply: | Battery, Power adapter |
| Measure (W x H x D): | 434 x 2394 x 466 mm |
| Net weight: | 16 kg |
| Functions and Properties: | PRINT, Overload protection, Auto-PRINT, Measuring rod, Transport custors, TARE, Auto-clear, Autom. Weighing range switch-over, Clear, Patient data input, BFR (Body Fat Rate), Pre-TARE, Mother/Child function, HOLD, Auto-HOLD, BMI, Auto-BMI, Calibration, Autom. Calibration, Automatic switch-off, Wireless interface, SEND, RESET, Acoustic signals can be activated, Backlighting, cm/inch-switch-over, Damping, User-defined zero setting, Auto-SEND |
| CE: | CE 0109, 0123 |
More products / system compatible products
Expand your seca products.