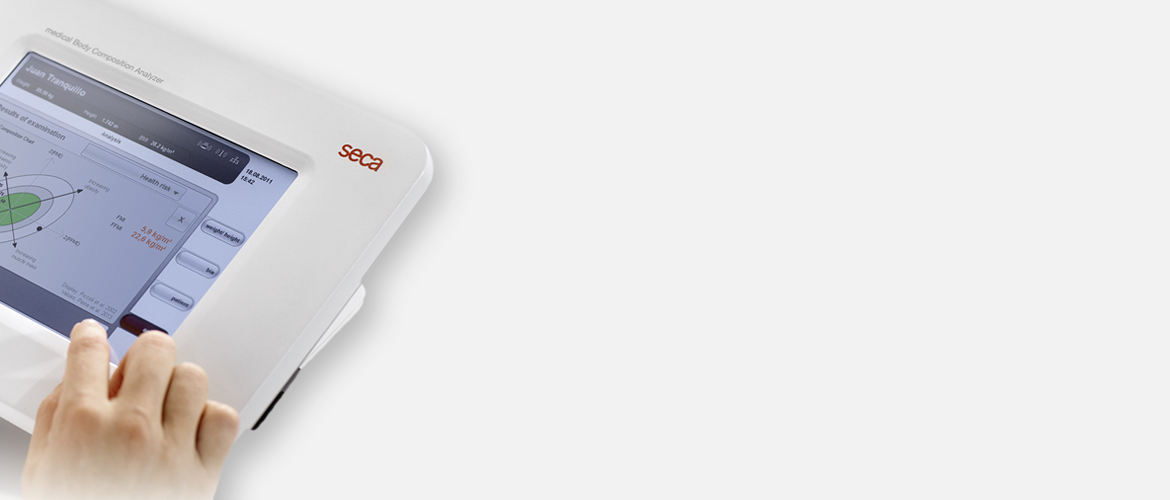 Body composition parameters:
See what the seca mBCA measurement values can do for you
Body composition parameters:
The seca mBCA calculates a whole range of vital body composition parameters with medical precision. A multicenter validation study with over 250 multiethnic subjects and only the best available reference methods verifies the high accuracy as well as reproducibility. In the following, we have listed the most important seca mBCA parameters and illustrate their essential importance for the everyday work in different medical fields.
---
FM/FFM
Fat Mass / Fat-Free Mass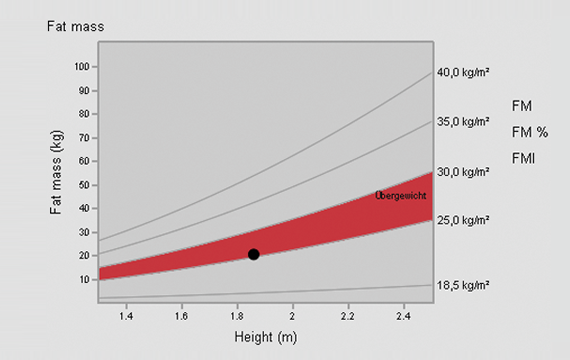 ---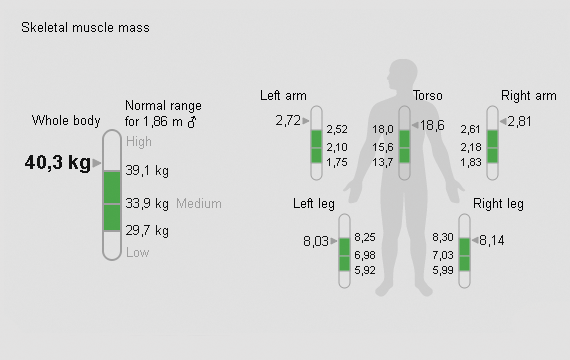 ---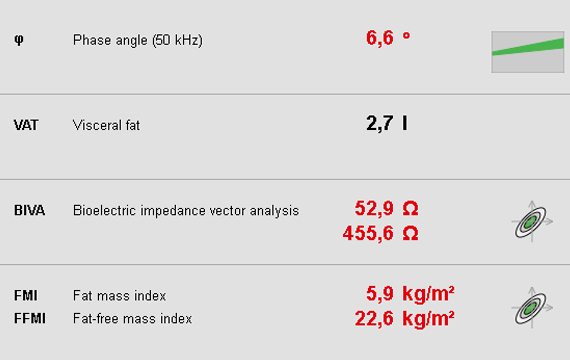 ---
BCC
Body Composition Chart
---
TBW/ECW
Total Body Water/Extracellular Water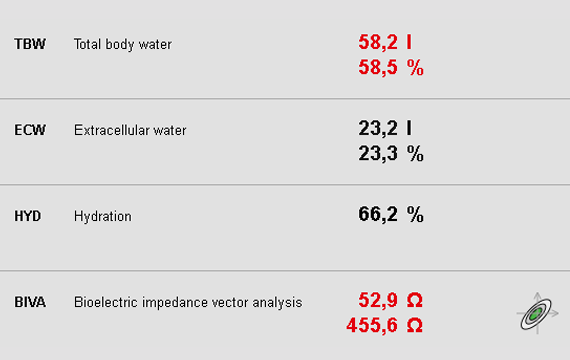 ---
BIVA
Bioelectrical Impedance Vector Analysis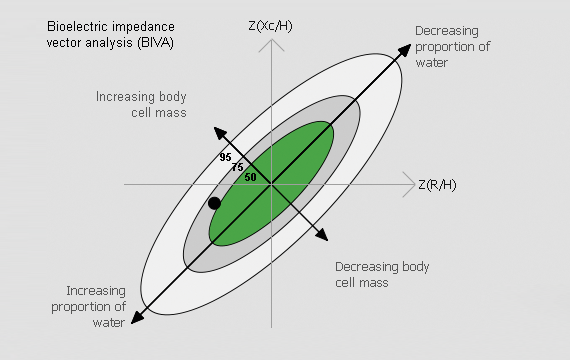 ---