seca 704
Wireless column scale with capacity up to 250 kilograms
Especially when it comes to finding out BMI and height. Then there are two options: integrate a mechanical measuring rod or receive data wirelessly from a separate digital stadiometer. Other heavyweight advantages include the scale's capacity of up to 250 kg, the large and flat platform and the time-saving functions Pre-TARE, HOLD, auto-HOLD and mother/child. With everything primed for the future and integration in EMR using the seca 360° wireless.
Brand new: Now available as
seca 704 s with integrated measuring rod
seca 704 r with integrated RS232 interface
---
Highlights.
Products designed down to the last detail.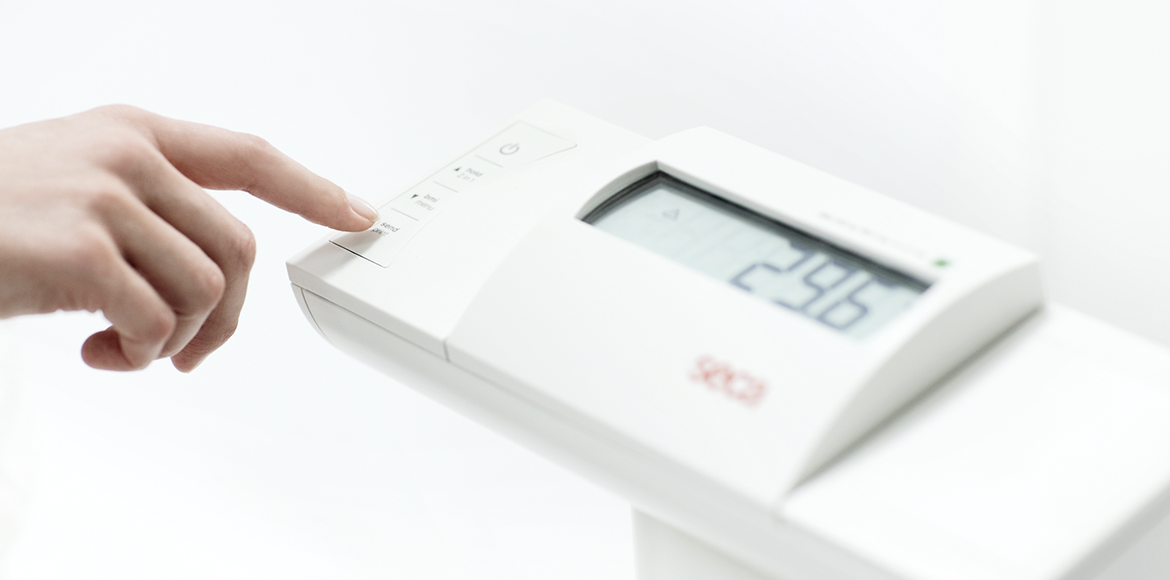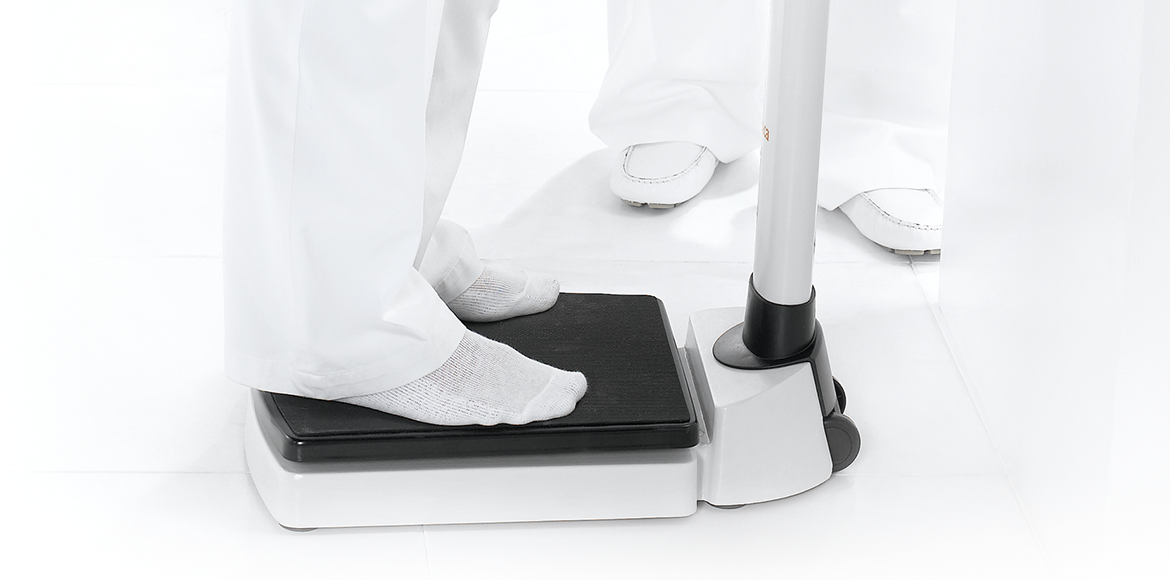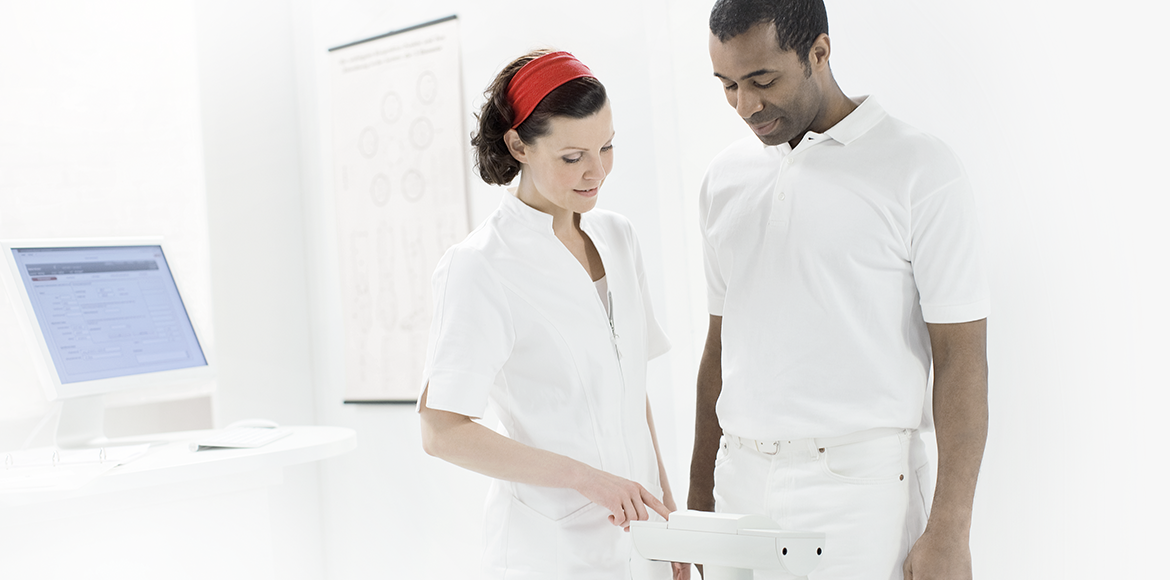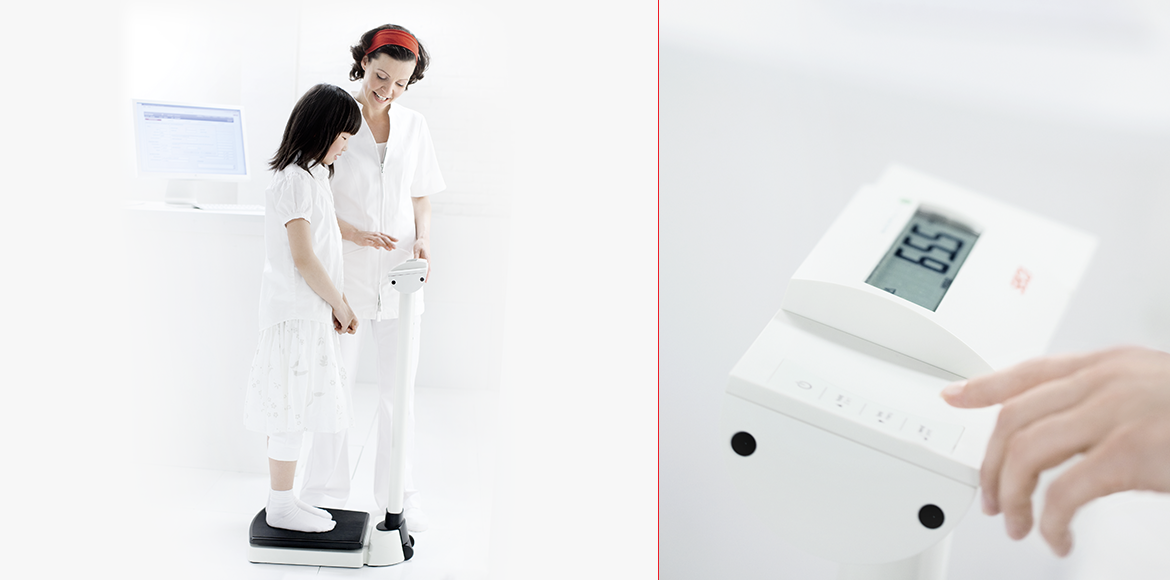 ---
Product information.
Technical product data and support.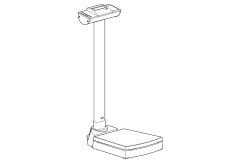 Technical Data
| | |
| --- | --- |
| Approval class: | III (3) |
| Capacity: | 300 kg |
| Graduation (g): | 50 g < 150 kg > 100 g |
| Power supply: | Battery, Power adapter |
| Measure (W x H x D): | 360 x 930 x 520 mm |
| Net weight: | 14,9 kg |
| Functions and Properties: | PRINT, Overload protection, Auto-PRINT, Transport custors, TARE, Auto-clear, Pre-TARE, Mother/Child function, HOLD, Auto-HOLD, BMI, Automatic switch-off, Wireless interface, SEND, RESET, Acoustic signals can be activated, Damping, Auto-SEND |
| CE: | CE 0109, 0123 |