seca
684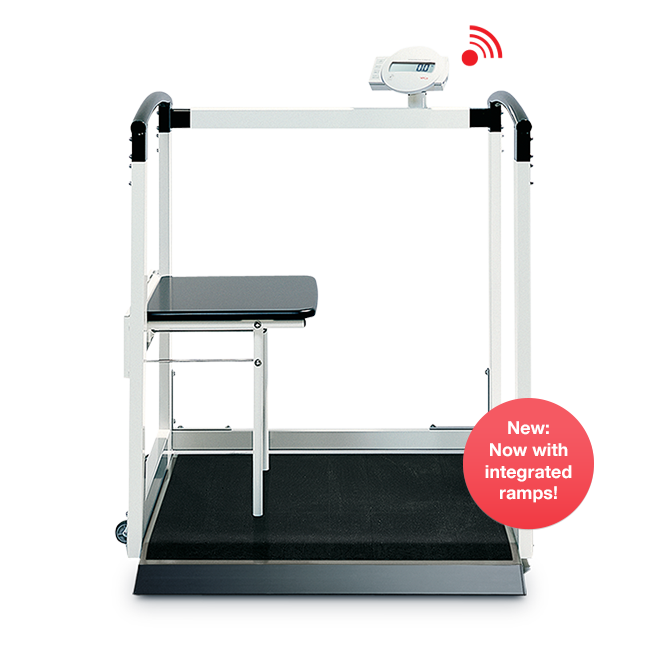 seca 684
Electronic multifunctional scales
Optimized: With integrated ramp.
No conversion is required. The stable handrail supports the standing patient, the integrated fold-down seat provides comfort for the seated patient, and the large platform (76 x 82 cm) accommodates a patient in a wheelchair. The weight of the wheelchair or walker is simply deducted with use of the Pre-TARE function. Special attention has been given to making the scales easy-access and safe, with a stop barrier provided for the front wheels of the wheelchair. Furthermore, the seca 684 is equipped with the new seca 360° wireless technology, which wirelessly transmits all measurements to a seca wireless printer or to seca software on your PC. Additional details: easy-to-read swiveling display can be turned toward patient or caregiver, the practical HOLD function shows the weighing result after the patient has left the platform, the damping function ensures precise results, the non-slip rubber coating and handrail guarantee a firm foothold and integrated transport castors make the scale mobile. The access ramp seca 470 is included in the supply schedule.
Brand new: Now available as seca 684 r with integrated rs232 interface.
---
Highlights.
Products designed down to the last detail.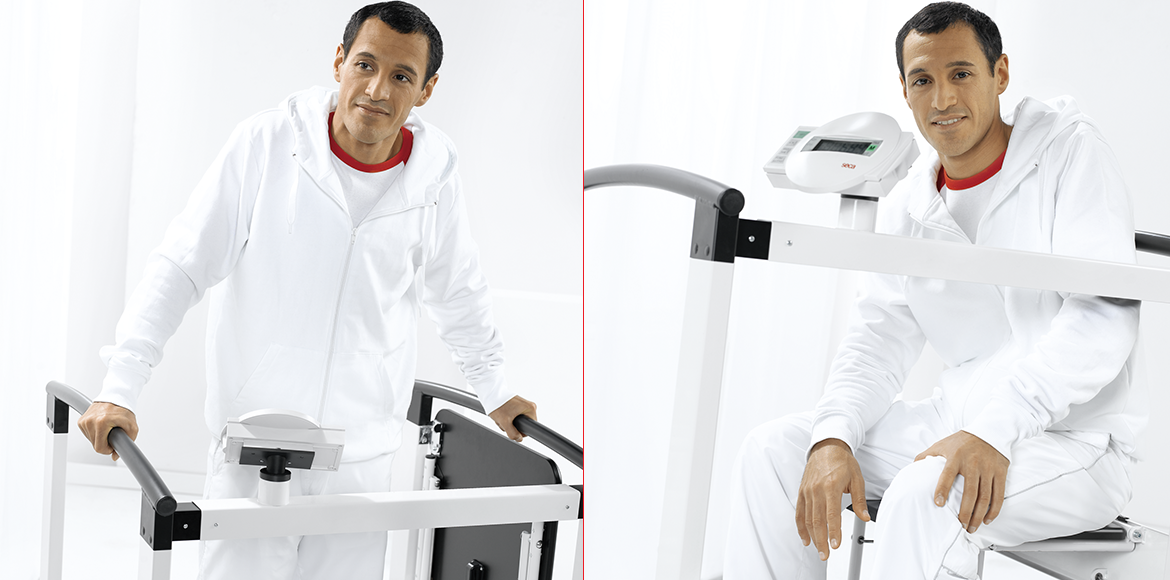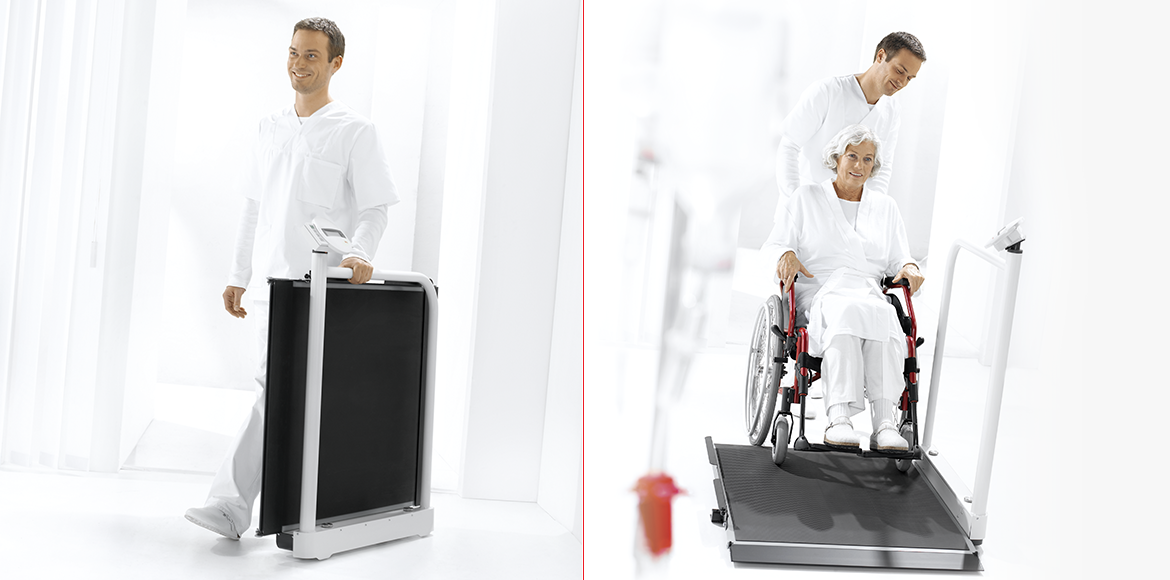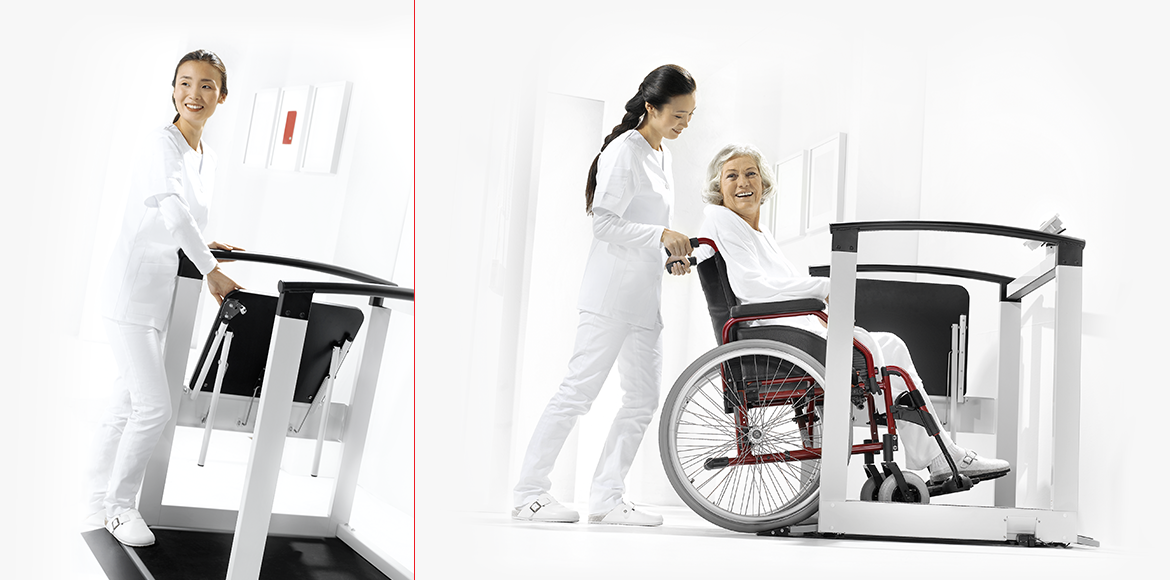 ---
Product information.
Technical product data and support.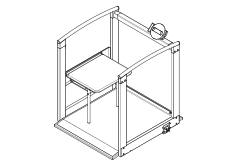 Technical Data
| | |
| --- | --- |
| Capacity: | 790 lbs, 360 kg |
| Graduation (g): | 50 g / 0,1 lbs |
| Power supply: | Power adapter |
| Measure (W x H x D): | 910 x 1100 x 1064 mm , 35,8 x 43,3 x 41,9 inch |
| Net weight: | 59,5 kg , 131,2 lbs |
| Functions and Properties: | PRINT, Overload protection, Auto-PRINT, Transport custors, TARE, Auto-clear, Pre-TARE, HOLD, Auto-HOLD, BMI, kg/lbs/sts switch-over, Wireless interface, SEND, RESET, Damping, Auto-SEND |
| CE: | CE 0123 |
More products / system compatible products.
Expand your seca products.