Discover the advantages
of the seca mBCA 514/515.
The ergonomic design of the seca mBCA benefits everyone. It helps you and your colleagues because you do not have to give time-consuming instructions to your patients. Patients benefit from not having to remove all of their clothing or having wires connected to their body since they can comfortably stand barefoot on the weighing platform. Patients will feel very secure as they step onto the seca mBCA because its low weighing platform is easy accessible and the hand rail provides for a firm and stable grip.
---
Your demands.
Best time for a seca solution.
Identify symptoms earlier.
It takes several appointments and examinations to receive accurate and valid body composition measurements. Therefore, an analyzer that delivers the exact results in seconds could save you and your patients a substantial amount of time which could be used to start the necessary treatment.
Support your diagnosis.
In addition to height and weight, additional parameters such as fat mass, body water, and muscle mass will assist your diagnosis or recommendation for therapy. A body composition analyzer that delivers precise results and infographics would be the perfect support.
Respond to developments over the course of therapy.
Routine measurements are essential to respond to certain developments over the course of therapy. A body composition analyzer that delivers accurate and reproducible results in a clear overview will help you make precise adjustments over the course of therapy.
Optimize recovery time.
During rehabilitation it is important to monitor the effectiveness of specified measures and adapt them if necessary. With a quick measurement time, precise measurement data, and a clear overview of the course of therapy you can create the appropriate therapy plan and reduce your patients recovery time.
Click here for detailed product and software information.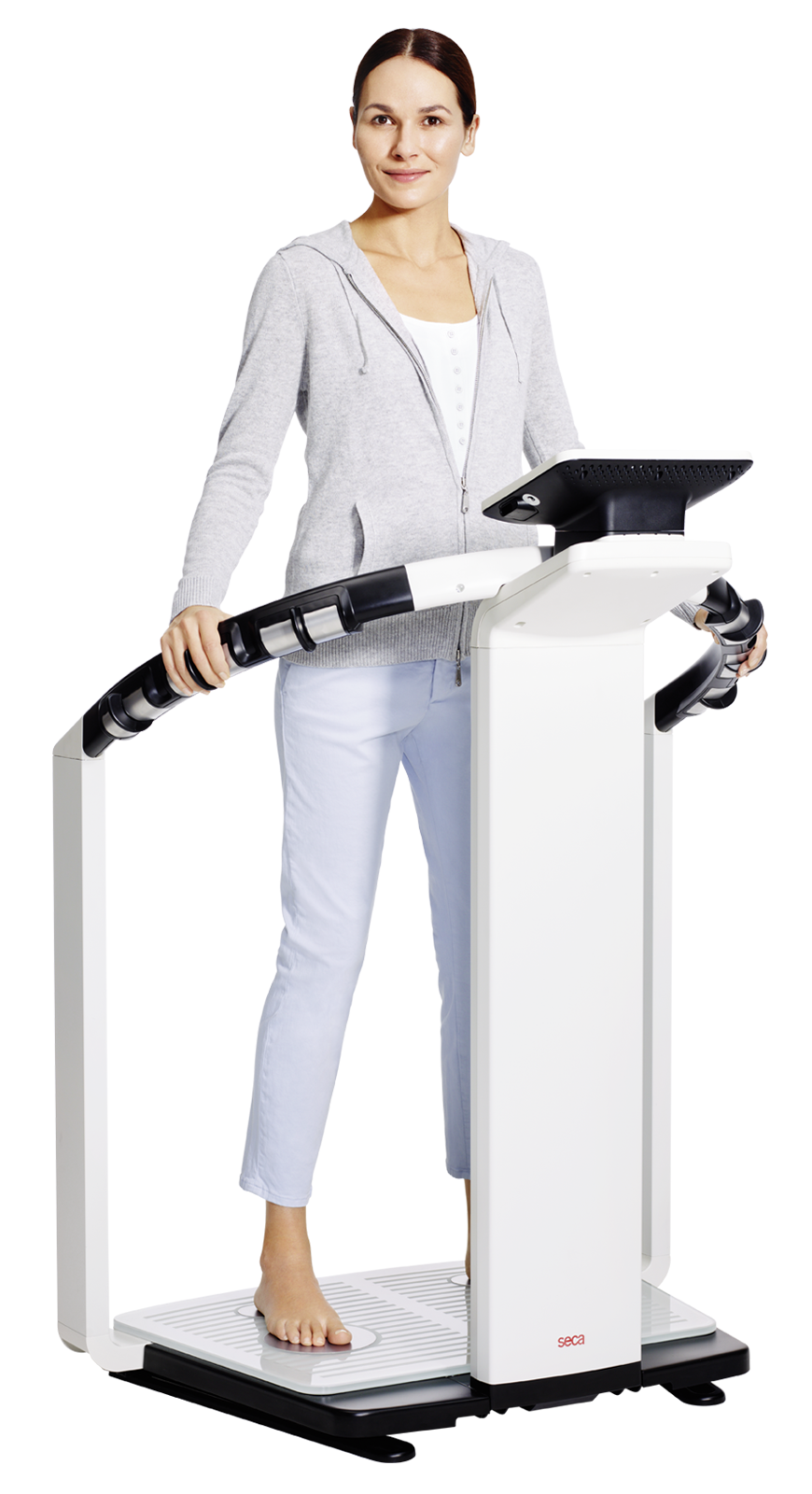 ---
Learn more about the seca mBCA.
Choose your field of application.
---
You can use this e-mail form to contact our sales department directly and learn about our products.
The fields marked with an asterisk (*) must be filled out. All other information is provided voluntarily.