seca
287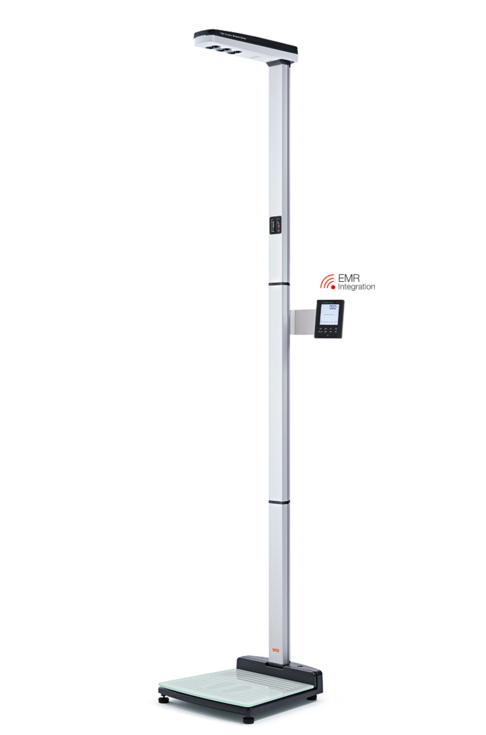 Sensors
Sensors
Three unique pairs of sensors transmit and receive ultrasonic signals separately and thereby ensure the most precise measurement results.
Non-slip tread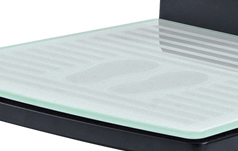 Non-slip tread
The scale has a non-slip tread made of easy-to-clean safety glass.
Display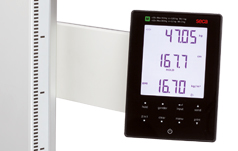 Display
The measured values on the display can be switched on or off and has a keylock.
seca 287
EMR-validated ultrasonic measuring station with voice guidance
Fully automated measurement is possible through the optional voice guidance.
Three pairs of sensors and constant auto-calibration ensure the most precise results.
The unrivaled digital evaluation algorithm eliminates imprecision for the highest measurement accuracy.
A wide variety of output options for the measurement results.
New: A privacy cover on the display provides more privacy during the measurement
The seca 287 determines the height in just a few seconds with state-of-the-art ultrasound technology. The staff do not need to handle it, because the measuring station has voice guidance that facilitates precise and reliable self-measurement of the patient. This saves time and takes the pressure off staff, especially when taking series measurements. Thanks to its integration capacity, height and weight can be stored directly in the digital medical record (EMR) or on a PC.
---
Highlights
Products designed down to the last detail.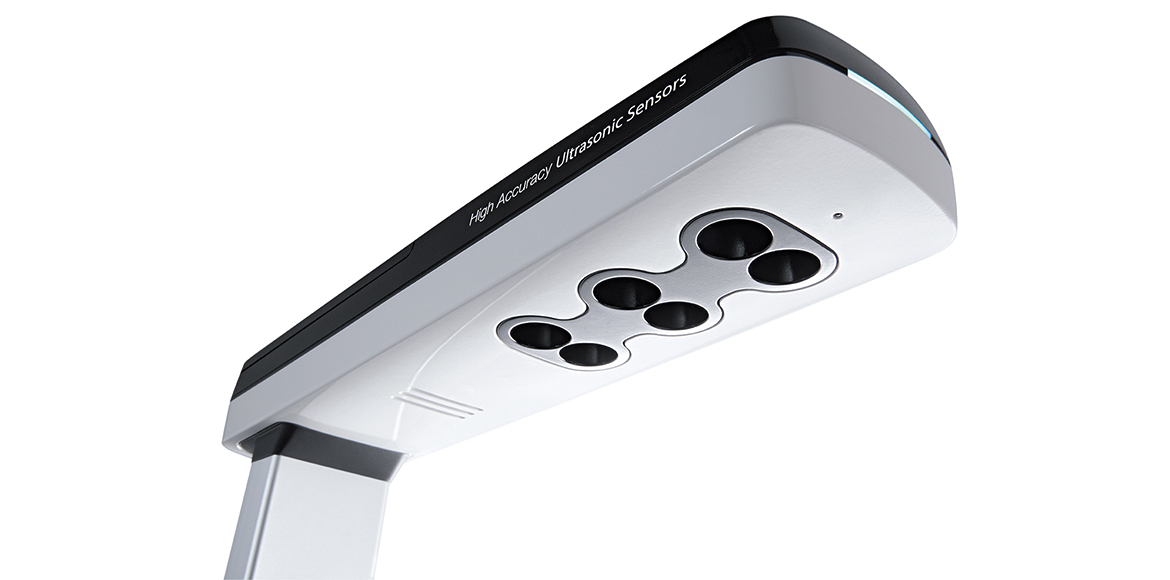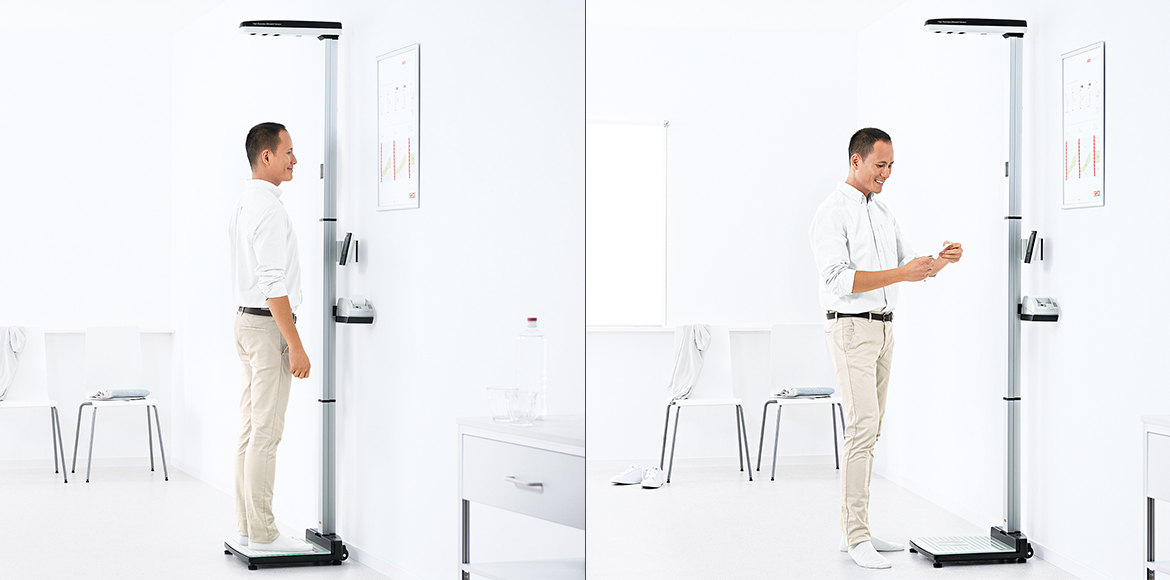 ---
Product information
Technical product data and support

Technical Data
| | |
| --- | --- |
| Approval class: | III (3) |
| Capacity: | 300 kg |
| Graduation (g): | 50 g < 150 kg > 100 g |
| Measuring range in cm: | 60 - 210 cm |
| Graduation [Measuring Rod]: | 1 mm |
| Power supply: | Power adapter |
| Measure (W x H x D): | 434 x 2.270 x 466 mm |
| Net weight: | 16,5 |
| Functions and Properties: | PRINT, Auto-PRINT, Transport custors, TARE, Auto-clear, Autom. Weighing range switch-over, Clear, Patient data input, BFR (Body Fat Rate), Pre-TARE, Mother/Child function, HOLD, Auto-HOLD, BMI, Auto-BMI, Calibration, Autom. Calibration, Wireless interface, SEND, RESET, Acoustic signals can be activated, Backlighting, cm/inch-switch-over, Damping, User-defined zero setting, Auto-SEND |
More products / system compatible products
Expand your seca products.