Your benefits of the 8 year warranty:
8 year warranty for all scales and measuring stations in our premium wireless range
No repair costs for up to 8 years
In case of a warranty claim, we either repair, re-calibrate/re-verify or replace your product and send the device back to you
Free service support via telephone: 0121 643 9349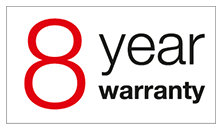 seca warranty conditions:

Every seca product passes through a demanding quality management system before you hold it in your hands. We grant a free warranty for eight years for all seca scales and height measurement devices in our premium range marked by this symbol, which are purchased directly from seca, when you have a currently valid seca Service Contract and operated in the UK! We call that a fair offer.

We cannot completely rule out the possibility of a technical defect impairing the functionality of our seca products which could trigger a warranty claim. With the seca extended warranty, you are always on the safe side! In the event of such a warranty claim, you would incur absolutely no repair costs for up to eight years! If you have a warranty claim, please contact us (see contact data below). We will repair, recalibrate / re-verify or replace and send the device back to you. Please understand that our warranty policy does not include providing you with a replacement product. The following list of nearly self-explanatory points tells you about warranty exclusions:
for damages which result from improper use, storage or external force
for damages caused by liquids or exposure to radiation
for damages caused by third-party accessories
for visual changes without functional impairment, e.g., color changes or scratches
for intervention or changes without approval from seca
for accessories & parts subject to wear and tear such as power device or rechargeable battery
The provision of warranty services by seca, triggers neither new warranty periods nor extensions to the current warranty period. That means long-term value retention for your seca products.
The warranty applies independent of and supplemental to the statutory and contractual warranty rights you are entitled to as purchaser of our products from your direct seller. If you have any questions about a warranty extension, please write to us at service@seca.com or call us at no charge:
0121 643 9349.
Please note, that the 8 year warranty does not include seca mBCA products.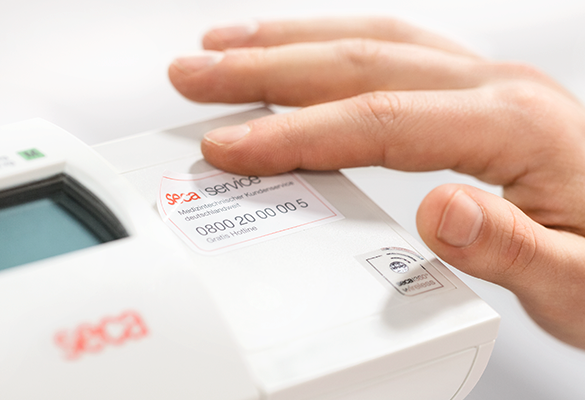 ---
Customer Service

0121 643 9349

Monday – Thursday 8.45 am – 5.00 pm • Friday 8.45 am – 4.45 pm