seca
374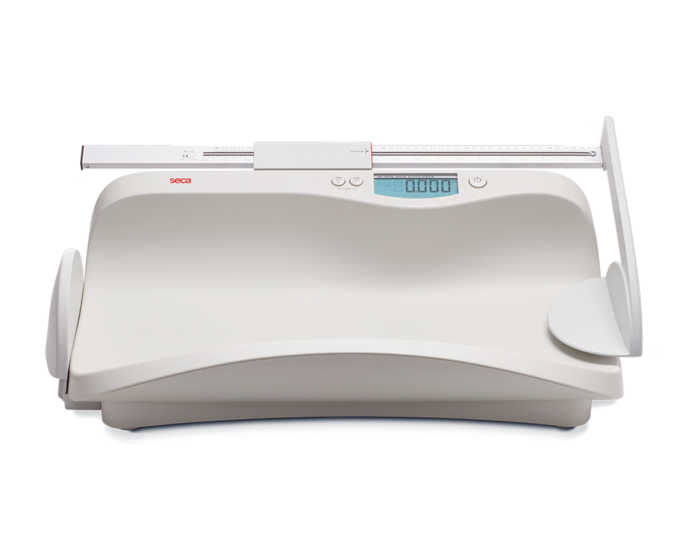 Measuring rod

Measuring rod
The optional measuring rod seca 233 turns the seca 374 into a complete measuring and weighing system.
seca 374
EMR ready baby scale with extra large weighing tray
EMR ready products allow you to transmit measurements wirelessly to an EMR system or seca wireless printer.
Adjustable damping.
High-quality seca scale technology with fine graduation.
TARE, HOLD, Auto-HOLD and BMIF for extra convenience.
Solid surfaces prevent liquid penetration, eliminating cross contamination.
Optional measuring rod seca 233 expands scale into a measuring station.
Ergonomic, convenient and time-saving: these are the key words that define the seca 374. Its extra large tray lets you weigh a seated toddler of up to 20 kg, even if the child is fidgety. The adjustable damping function combined with the Auto-HOLD function ensures fast and precise work. Net weight of a diapered baby? Choose TARE. The amount of milk breast-fed to a baby? Use the BMIF (Breast-Milk-Intake-Function). Measuring and weighing in one step? Yes – thanks to the optional measuring rod seca 233. Transmit the weight measurement wirelessly? Just press SEND. You can do it from any location because the seca 374 is operated by batteries, so there's no need for electrical outlets.
---
Highlights.
Products designed down to the last detail.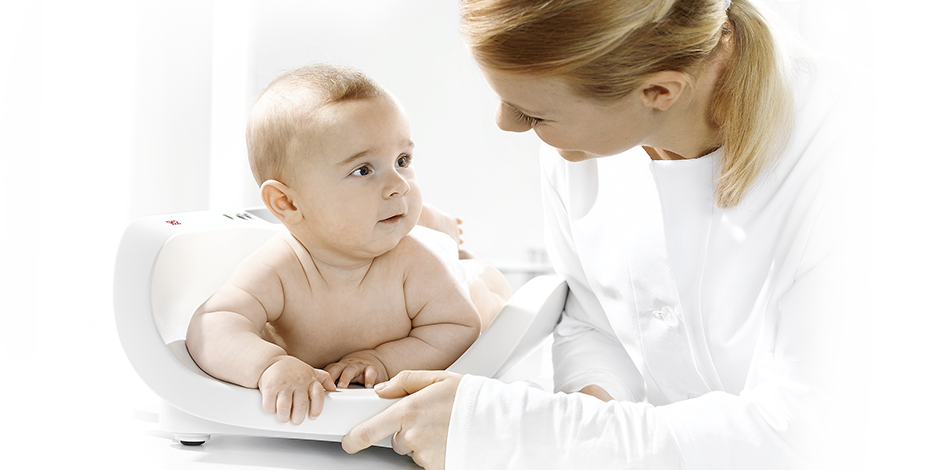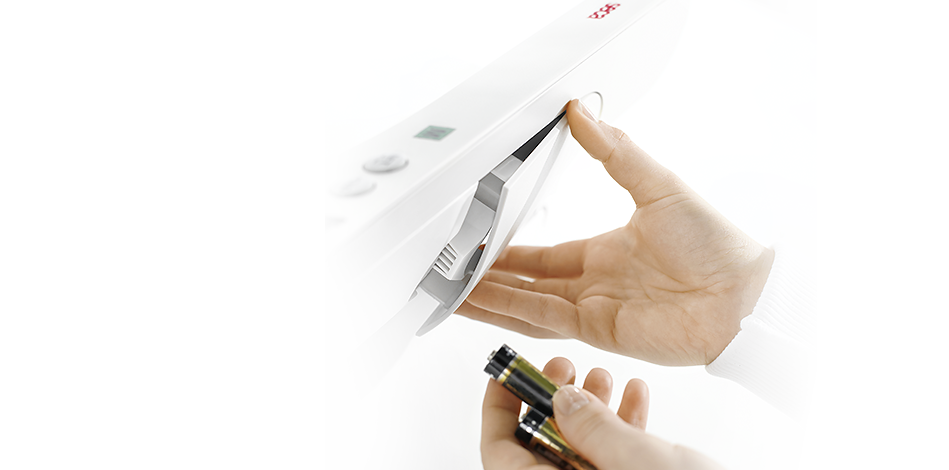 ---
Product information.
Technical product data and support.

Technical Data
| | |
| --- | --- |
| Capacity: | 44 lbs, 20 kg |
| Graduation (g): | 5g < 10 kg > 10g / 0,2 oz < 22 lbs > 0,5 oz |
| Power supply: | Battery, Power adapter |
| Measure (W x H x D): | 620 x 190 x 358 mm , 24,4 x 7,5 x 14,1 inch |
| Net weight: | 3,6 kg , 7,9 lbs |
| Functions and Properties: | Overload protection, TARE, Auto-clear, BMIF, Auto-HOLD, kg/lbs switch-over, Automatic switch-off, Wireless interface, RESET, Acoustic signals can be activated, Damping |
| CE: | CE 0123 |
More products / system compatible products.
Expand your seca products.