Collection service
Finally, service that picks up and delivers.
Long downtimes are now a thing of the past. If a device is defective, our collection service will be there to help right away. We give you the best possible support to quickly and easily overcome any unexpected challenge.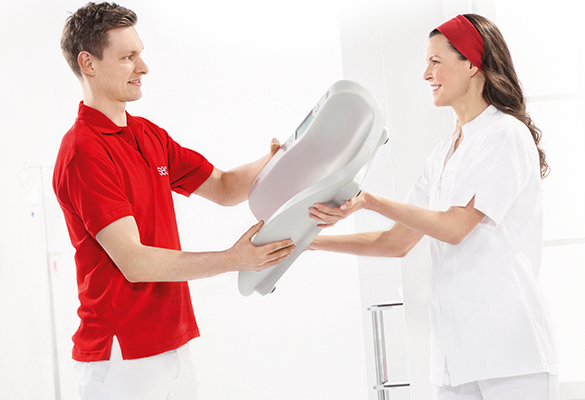 It's that simple:
Simply call us on 0121 643 9349
Collection of packaged device
Repair, re-calibration and re-verification as required
Prompt return delivery

Customer Service

0121 643 9349

Monday – Thursday 8.45 am – 5.00 pm • Friday 8.45 am – 4.45 pm
Contact Us
For more information on products and seca service, contact us today!
Tel: 0121 643 9349
Monday - Friday 8:45 am – 4.45 pm.
E-Mail: info.uk@seca.com