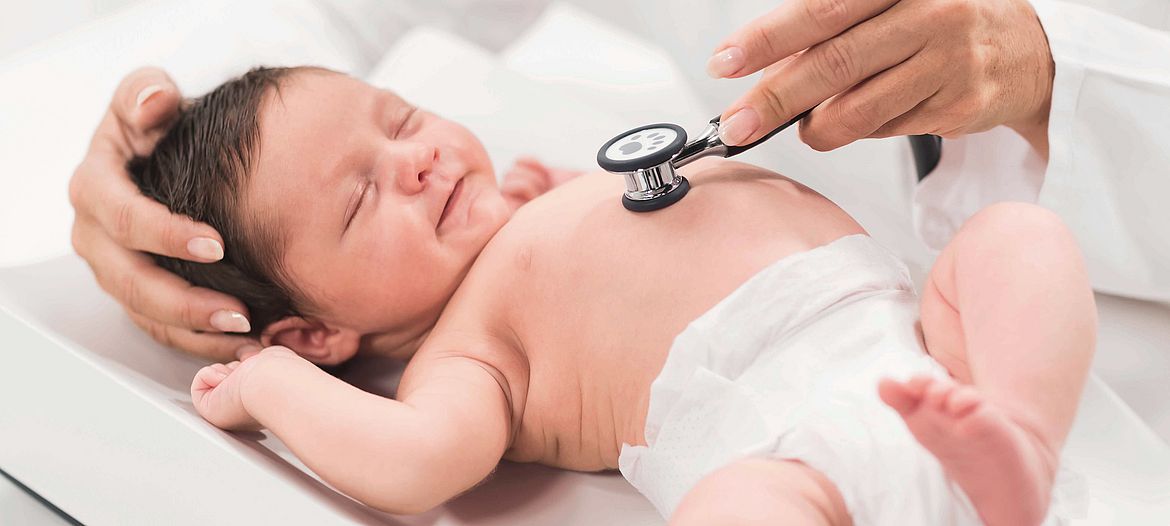 More time to smile back
The new EMR ready baby scale from seca.
The precise baby scale seca 336 i with digital measuring rod is technically equipped to meet users' ever-increasing demands. The EMR ready scale transmits weight and length directly into the EMR (Electronic Medical Record) and thus eliminates manual transcription errors.
With routine work simplified by integrated Wi-Fi technology, the digital measuring rod and the possibility of user and patient identification, medical staff have more time to care for the little patients. A basic version (seca 336) is available in addition to the EMR ready variant seca 336 i.

The availability of the Integration Services can vary depending on the project. Please contact us to plan your integration project.
Product variants
Workflow example
The seca 336 i shows how work processes in pediatrics can be improved and made more efficient. The scale is equipped with a USB port to which a barcode scanner can be connected. Newborns and babies are unmistakably identified and within seconds their measurements are transmitted wirelessly without errors into an EMR system.
Advantages in your area of application
Hospital
User and patient identification
Barcode scanner can be connected to the USB port on the scale to allow optional user and patient identification.
Networked
Measurements are transmitted to an EMR system immediately and without errors via Wi-Fi.
Workflow improvements
No more errors from handwritten measurements. More time for the patients and other important work. Measurements can be retrieved from any location.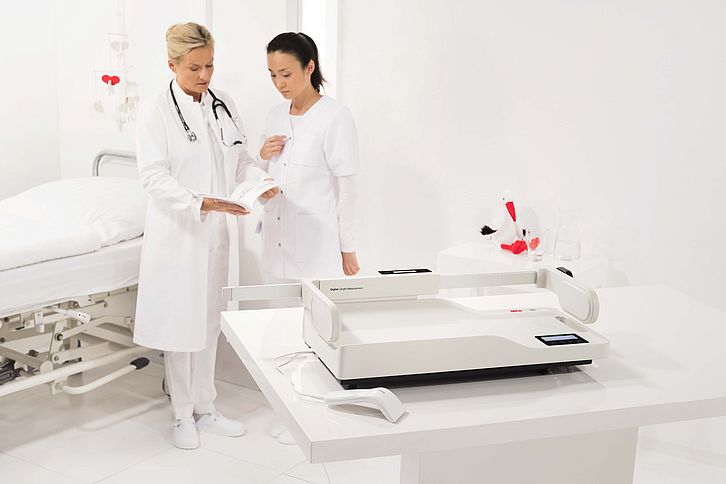 Practicing physicians
Networked
Measurements are transmitted to an EMR system immediately and without errors via Wi-Fi.
Digital measuring rod
The digital measuring rod simplifies the measuring process with its large display and transmission function.
Fast and precise measuring
The seca 336 i is equipped with a special damping system which delivers exact measurements even when baby is restless.