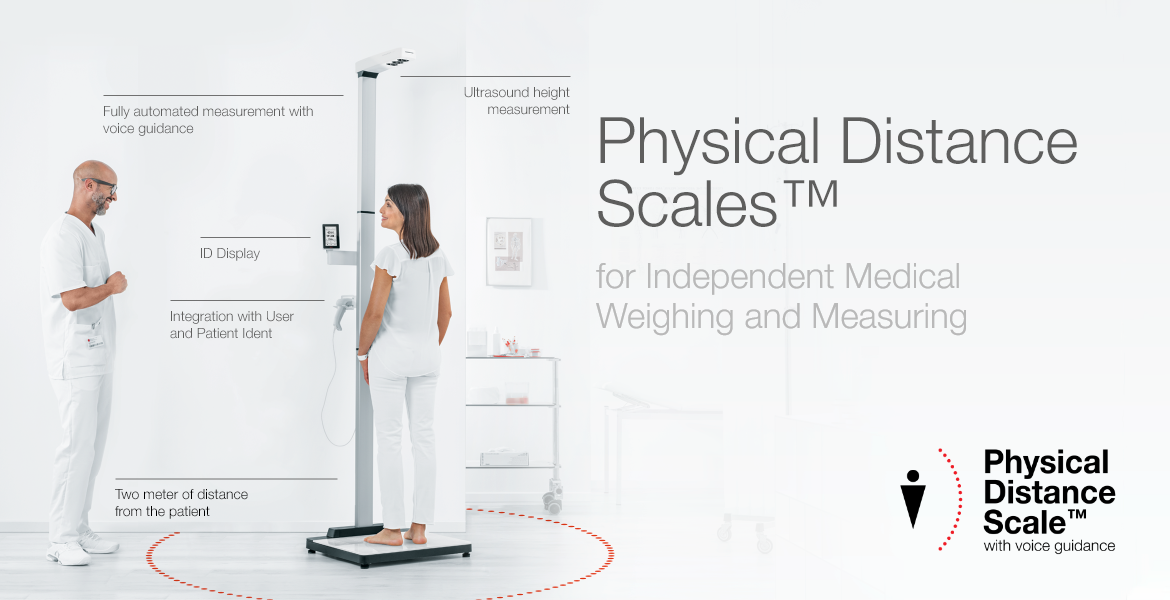 seca stands behind you to combat COVID-19

In the midst of the current circumstances we face with COVID-19 the health and safety of medical providers at point of care is a central priority. Guidance is clear that protocols of physical distancing and less in-person interactions are crucial to overcome this pandemic.
Fortunately, we are able to extend the opportunity to learn more about products that speak directly to these guidelines by offering solutions to the question: "How can we make patient encounters safer for medical personnel when weighing and measuring patients"?
As COVID-19 propels heightened pressures and increased patient volumes in ER departments and hospitals, it's essential to have medically-validated scales and measuring systems at clinician's fingertips.
Case in point: medical products from seca are providing vital parameters that have a direct relation to the treatment of the disease in frontline care. Precise patient total body weight measurements are used as a basis for a necessary part of the calculations of tidal volume used for ventilators, and dosing of anesthetics and blood pressure medications for ventilated patients who are in critical courses of the COVID-19 disease.
Touch-free scales
and height
measurement
devices help keep
nurses safe
Medical scales play a crucial role at patient intake
Innovative scales and measuring stations recently introduced by seca are poised to play a crucial role at patient intake where physical distancing, or simply a rapid, efficient workflow to handle large volumes of patients are needed. Some examples:
seca Scale-up Line provides two variations of medical scales conveniently mobile and optionally equipped with both ultrasonic height measurement and ergonomic handrail and can be configured to provide voice guidance for patients. The EMR-validated ultrasonic measuring station with ID-Display and handrail configuration is ideal for hospitals and points of care that see ambulatory care patients who need standing aids like handrails and/ or perhaps a larger base to accommodate them. In terms of scales these models are cutting-edge solutions for the need of automated, hands-free measurements for clinician safety during times of heightened infectious concern.
The seca 286 EMR-validated ultrasonic measuring station: The seca 286 EMR-validated ultrasonic measuring station features voice guidance that annunciates brief, clear instructions that guide patients through the measurement procedure and audibly report patient height and weight measurements aloud (several languages are available and easily selected in device settings). Nursing staff can easily remain 6 feet or more from patients being weighed on the scale and obtain height measurements without touching or standing directly next to patient or scale.
---
seca Scale-up Line
The Professional

Order code:
ON SMM IUT NN
The Expert

Order code:
ON SHM IUT NN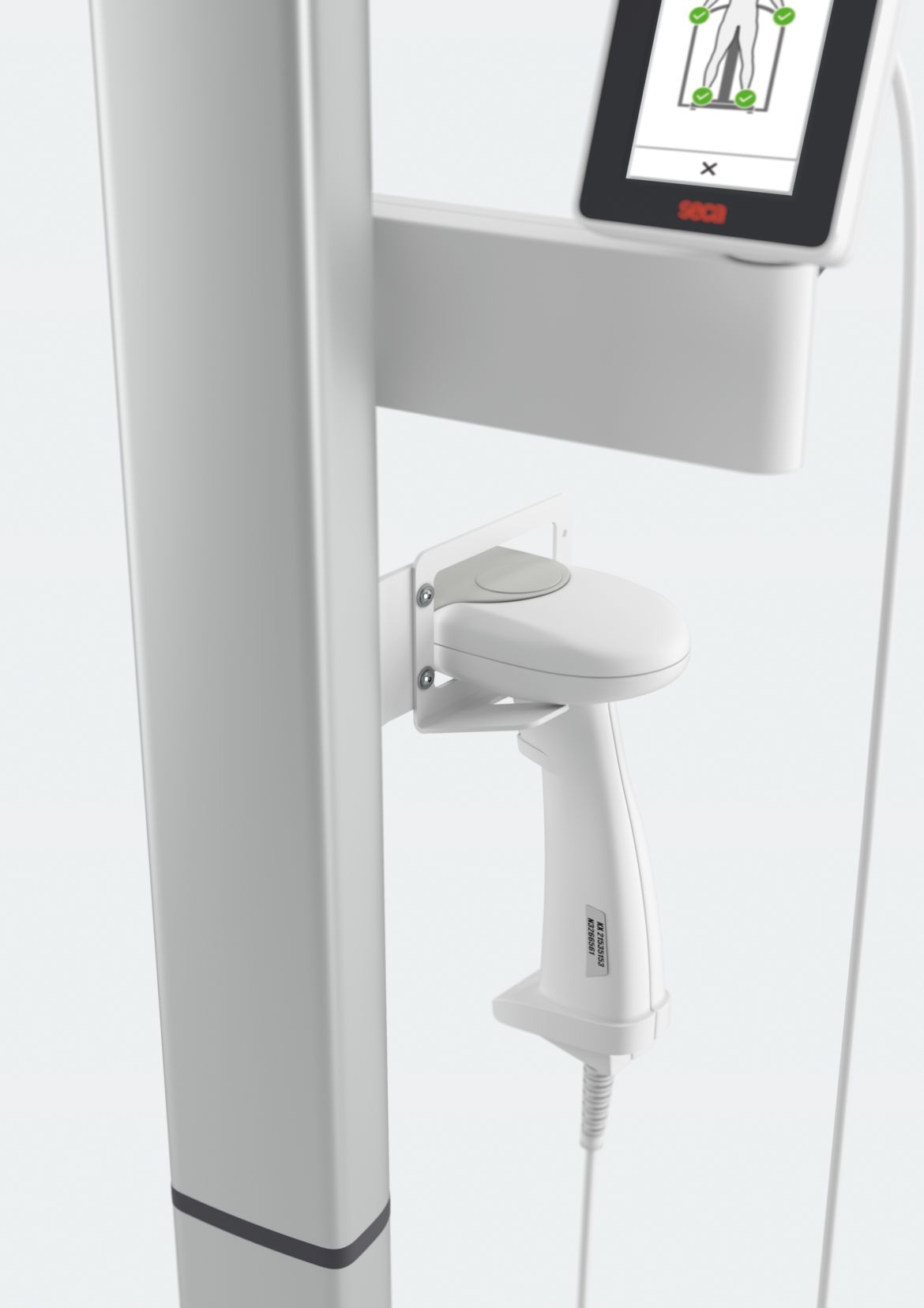 ---
---
Our scales common­alities...
Both models seca 286 and Scale-up Line can also be described as independent-use scales, a design concept pioneered by seca that applies both to normal, high-volume patient care settings where workflow optimizations are essential, and times of special protocols. Each of these models are offered in both lbs/kg and kg-only and are EMR-certified (not simply EMR-ready). The scales seamlessly interoperate with an automated, bi-directional communication workflow. seca is Cerner CareAware VitalsLink® validated and supports similar integration solutions with a wide range of EMR systems including Epic, Allscripts™, athenahealth, eClinicalWorks, Philips and many others.
---
Touch-less height measurement by ultrasound eliminates a source of contamination
---
Nursing staff can maintain the recommended six feet of distance from the patient – the scale automatically powers on when the patients touches the base
---
The voice guidance feature automatically instructs the patient to stand with the appropriate posture for accurate height measurement
---
Results are verbally communicated aloud so nursing staff can record the measurement from a distance
---
Eliminate transcription errors and miscalculations with EMR-validated connectivity
---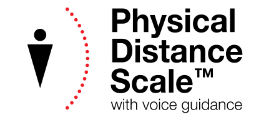 ---
Contact.
seca customer service.
You can contact seca or one of our partners directly using the e-mail form.

For more contact information, please click here.
The fields marked with an asterisk (*) must be filled out. All other information is provided voluntarily.