seca emr flash
101
seca emr flash 101
seca emr flash 101
Free software for connecting seca 360° wireless product to any EMR system
seca emr flash 101
Free software to connect seca 360° wireless products to Electronic Medical Record (EMR) systems.
Our contribution is a free download of the intuitive software seca emr flash 101, which transmits your measurements directly to your EMR system. In just seconds your measurement data from seca 360° wireless scales and measuring instruments is assigned to the right patient ID.
---
Highlights.
Products designed down to the last detail.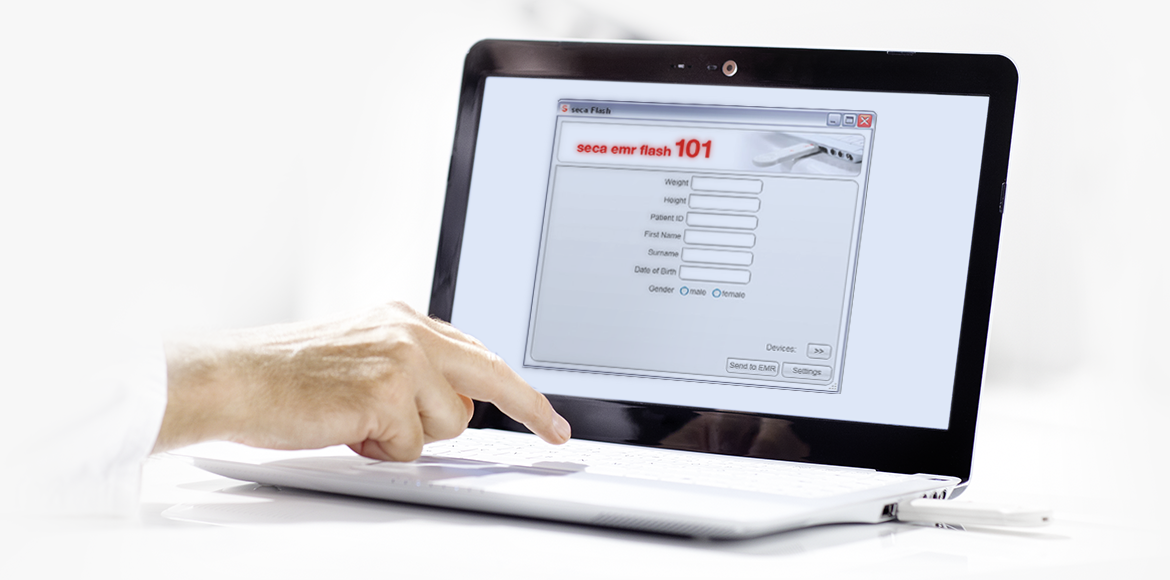 ---
Product information.
Technical product data and support.
More products / system compatible products.
Expand your seca products.