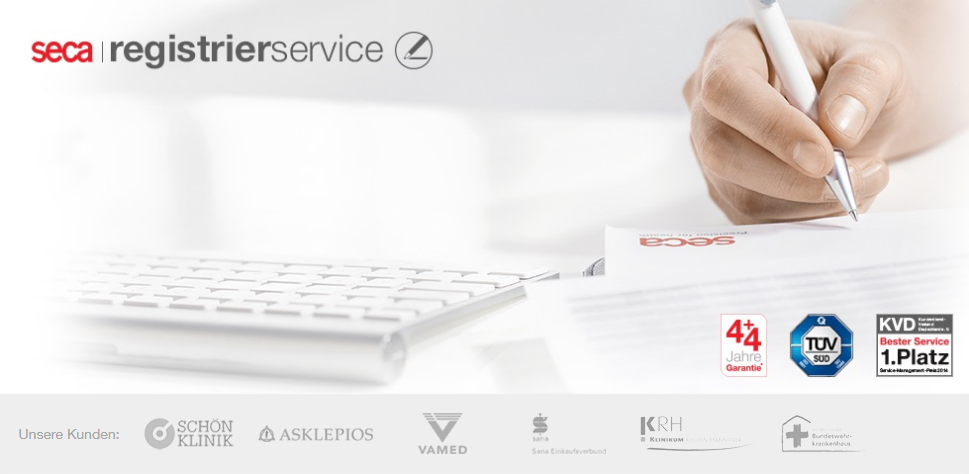 Registrieren Sie jetzt kostenlos Ihre Waage gemäß §32 MessEG
Seit dem 1. Januar 2015 gibt es eine neue Anzeigepflicht für Waagen in der Heilkunde: Gemäß § 32 MessEG muss jede Waage innerhalb von sechs Wochen nach Inbetriebnahme mit verschiedenen Angaben dem Eichamt gemeldet werden.
Nutzen Sie unseren kostenlosen seca Registrierservice und sparen Sie sich Zeit und Arbeit!
So einfach geht's:
Einmalig anmelden – die Daten sind bei jedem neuen Login automatisch voreingestellt
Eine oder mehrere Waagen gleichzeitig registrieren – egal von welchem Hersteller
Wir übernehmen die gesamte Abwicklung mit dem Eichamt für Sie
Nach jeder Registrierung erhalten Sie eine Bestätigung für Ihre Unterlagen
Auf Wunsch erinnern wir Sie zukünftig automatisch an alle notwendigen Prüf- und Eichtermine. Bei allen seca Waagen ist jeweils nur die Angabe der Seriennummer notwendig, alle weiteren Angaben werden automatisch von uns vervollständigt.
---
Der richtige Partner für Ihre Waagen-Registrierung: kostenlos und zeitsparend
Die beste Lösung, um schnell und einfach der Anzeigepflicht gemäß § 32 MessEG (seit 1.1.2015) nachzukommen.
Kostenlos und bequem: Wir erledigen die Formalitäten mit dem Eichamt und senden Ihnen eine schriftliche Bestätigung.
Auf Wunsch mit kostenlosem Erinnerungsservice: So verpassen Sie garantiert keine Prüf- und Eichtermine.
Ausgezeichnet mit dem Service-Management-Preis 2014 des KVD – Europas größtem Serviceverband.
New: A privacy cover on the display provides more privacy during the measurement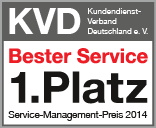 Waagenregistrierung mit nur einem Klick:
Einfach links die Seriennummer Ihrer Waage eintragen und einmalig Ihre Daten hinterlegen.

Nach nur einem Klick erhalten Sie sofort eine schriftliche Bestätigung der Registrierung für Ihre Unterlagen.

Wir vervollständigen anhand der seca Seriennummer alle erforderlichen Daten für Sie und garantieren die fristgerechte Anzeige Ihrer Waage gemäß § 32 MessEG.