seca sets standards again this year in the medically precise measuring of patients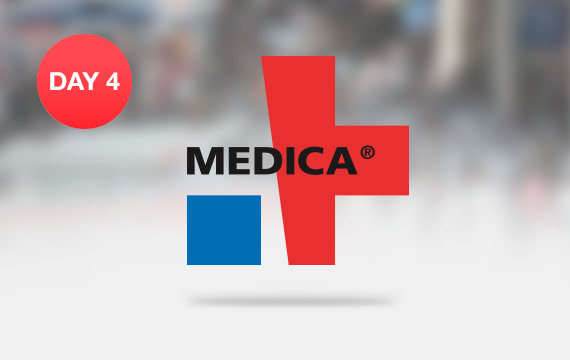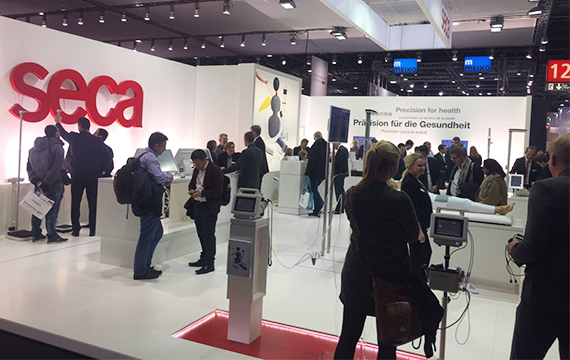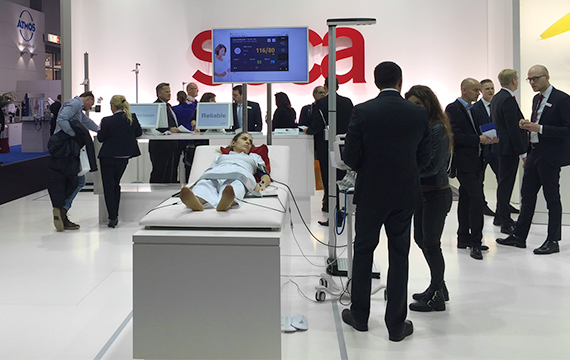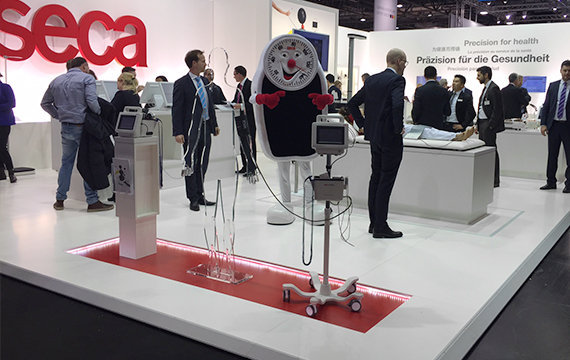 The summary of this year's MEDICA: The flow of visitors and constructive exchange of ideas with professional attendees from around the world showed once again that with its unusual portfolio, seca has secured a special position in medical measuring and weighing and non-invasive, ad hoc assessment of the patient's state of health, as confirmed by the medical validation studies for the mBCA.
Users are enthusiastic about the solutions seca has developed to satisfy their needs and ease everyday work. MEDICA attendees' favorites were this year's innovation, the seca mVSA with integrated measurement of vital signs and body composition; the medical Body Composition Analyzers seca mBCA 515 and seca mBCA 525; the ultrasound measuring station seca 287; and the connectivity of the products made possible by the newest software. "The interest and feedback from our professional visitors confirmed for us that it pays to remain in contact with users during product development," said Robert Vogel, one of three managing directors at seca. "Networked systems, intelligent software and products to measure body composition are the results of our information exchange. The next response to our users' needs is already in development and we look forward to presenting it at MEDICA 2017."