seca Products – practical, designed for doctors and nurses!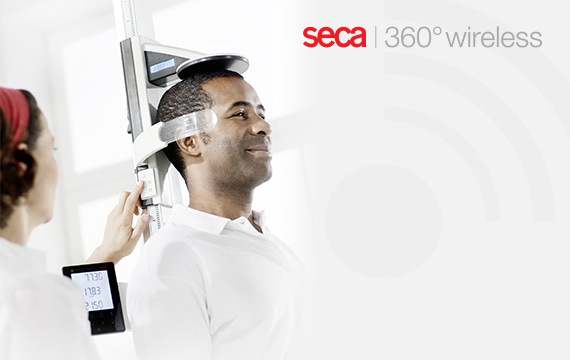 All around the world it is becoming more important to keep a close watch on weight and height. Industrial countries are fighting an obesity epidemic while developing countries are waging national health campaigns against malnutrition. Regardless of the situation in which seca measuring systems and scales are used, the products all have one thing in common. Each is designed to make life easier for doctors and nurses by providing exact measurements and practical functions. It's clear that a scale put to work in a general practitioner's office has to fulfill requirements that differ from those of a pediatrics or geriatrics unit. At the seca trade fair stand you will find all measuring and weighing solutions presented for each of our target groups.

seca 360° wireless – experience it live
At the stand several complete seca 360° wireless networks are set up. There the measuring station seca 285 transmits its results to a wireless seca printer and the PC software seca analytics 105 interprets the measurements from the column scale seca 704 and the stadiometer seca 274. The seca Team will show you how the measurements can be sent directly to the electronic medical record system with the help of the PC software seca emr flash 101. seca offers every user the right solution in this era of networked medical technology.