seca is awarded MDR certification
EU Medical Device Regulation successfully implemented three months before it fully comes into force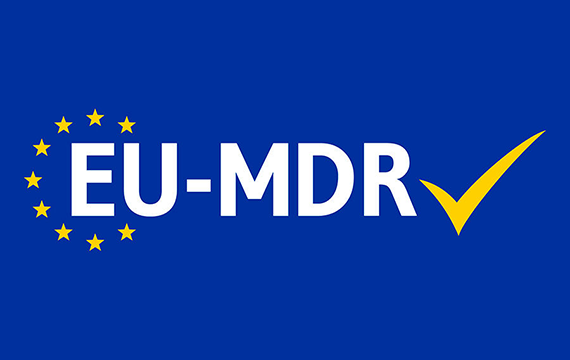 The Medical Device Regulation (MDR) is the process put in place by the European Union with the objective of creating a modern and robust legal framework for medical devices with a high level of patient safety and health protection. Over the past two years, seca has set up an extensive business project in order to implement these rules. "As a global company we are present in many different markets. We are thus subject to global standards that we are obliged to follow throughout the entire development and manufacturing process and must reflect in our quality management system," says Mark Sonnenkalb, Head of Quality Services at seca. "This has enabled us to react swiftly and in a focused manner to the new EU regulation and therefore, we have integrated it successfully into our processes."
In addition to MDR certification, seca has also met the requirements of the MDSAP (Medical Device Single Audit Program). This program defines a common standard for regulatory quality management audits at medical device manufacturers and satisfies the national requirements of the USA, Canada, Australia, Japan and Brazil.


Press Contact seca gmbh & co. kg
Stefan Beyer, Head of Multi-Channel-Marketing
e-mail: stefan.beyer@seca.com
Tel.: +49 40 20 00 00 425
www.seca.com
seca – precision for health
seca has been perfecting the skill of developing innovative weighing technologies and combining them with practice-oriented functions since 1840 and has become the worldwide market leader in the field of medical measuring and weighing. Apart from their sale in 16 branch offices, seca measuring systems and scales are also exported to over 110 countries. In addition, the seca service network guarantees the continual servicing of the precision devices. seca maintains close contact with users in order to support doctors and medical staff as professionally as possible. The result is innovative products that are customized to individual medical application areas such as interlinked weighing stations that communicate with each other, service and software systems that facilitate daily life in medicine and medical Body Composition Analyzers (mBCA) which revolutionize the possibility of diagnostics and therapy by use of bioelectrical impedance analysis. In doing so, the most advanced production techniques, durable materials, and worldwide quality management guarantee a product standard of the highest level.