seca at
MEDICA 2012.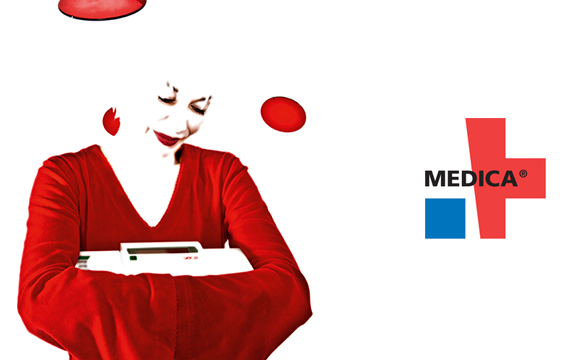 seca mBCA – developed for medical use
The seca mBCA will take centre stage at the stand hosted by seca gmbh & co. kg, Hamburg at the medical trade fair MEDICA 2012 (14th – 17th November 2012 in Düsseldorf). The innovative device makes the complex scientific methods used to obtain a medically accurate picture of body composition completely superfluous. Clinically validated against the gold standard for BCA, the seca mBCA is precise enough to satisfy the demands of medical experts. In no time at all the seca mBCA 515 measures fat mass, fat-free mass, water and muscle mass. Six analytical modules deliver a precise analysis of body composition in user-friendly graphics and data. Muscle-wasting disorders and fluid retention, for example, can be recognized early.

All trade fair visitors are invited to the seca stand to see for themselves what this innovative and easy-to-use device can do. In just under 20 seconds the seca mBCA can give each person an accurate body composition analysis.

The focus is on network solutions
Another highlight at the seca stand at MEDICA is the ever-expanding product system seca 360° wireless. The seca team will demonstrate the paperless and error-proof transmission of measurements and explain the integration of the system in a hospital's IT system. One thing is certain – networking is the future of medical technology.