New: seca 685/684 wireless
and seca 677/676 wireless.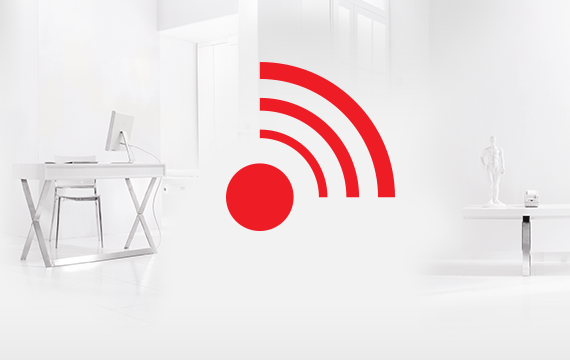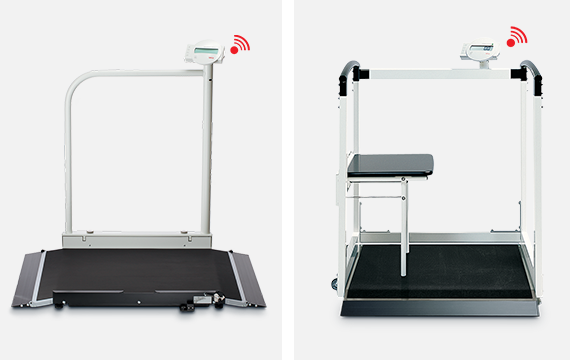 The multifunction scale seca 685/684 and the wheelchair scale seca 677/676 offer indispensable weighing solutions for frail or unsteady patients who have trouble stepping onto and standing on a scale. seca has made significant enhancements to the functionality. Both scales are equipped with seca 360° wireless technology which can transmit all measurements wirelessly to a seca wireless printer or to seca software on a doctor's PC. Now the doctor can analyze and interpret the securely received data without delay

seca 685/684 – no conversion needed to weigh a patient who is standing, seated or in a wheelchair.
The multifunction scale seca 685/684 has earned its reputation as a genuine ace among seca products. It can weigh patients who are standing, sitting on a chair or in a wheelchair without any conversion at all. The standing patient can hold onto a stable railing, a patient can take a seat on the integrated chair or can be rolled in a wheelchair right onto the scale's big platform. The Pre-TARE function simply deducts the weight of the wheelchair or walker.
It doesn't matter if the patient is weighed while standing or sitting; the easy-to-read display shows the exact results. The swivel display is set at hip level, where it is easy to see.

seca 677/676 – firm grip and safe transport.
The wheelchair scale seca 677/676 has plenty of space on its large platform to weigh wheelchair patients. Placing the wheelchair on the scale is very easy. Additional support is provided by the stable railing integrated on the scale.
The scale can be folded up in just a few steps for space-saving storage. If the seca 677/676 is needed at a different location, it can be rolled anywhere while folded up.