medical Body Composition Analyzer seca mBCA 525 draws crowds!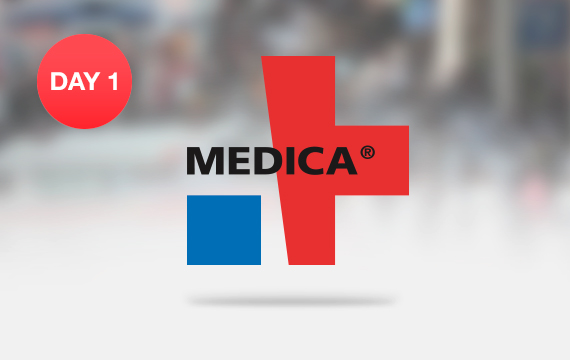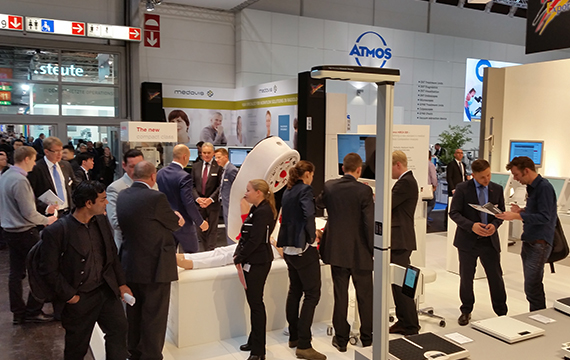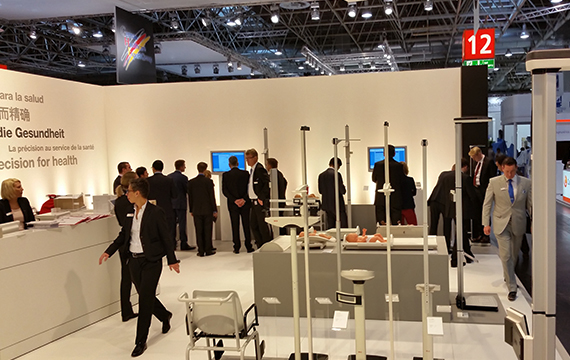 There at Stand 12A63 the seca Team presented the new medical Body Composition Analyzer seca mBCA 525 – a global innovation. With this system, mobile Bioelectrical Impedance Analysis (BIA) conducted on a recumbent patient breaks into a whole new era where accuracy, medical validation and ease of use are concerned.
The demonstration of the seca mBCA 525 drew a great deal of attention. Many trade fair visitors remained rooted to the spot and listened carefully as team members explained the new variants of mobile BIA measuring and its unbeatable advantages.
Fair attendees who already work with BIA devices that measure patients lying on an examining table were particularly impressed by the cleverly designed measuring mat and the easy application of the electrodes. In contrast to other devices, the seca mBCA 525 is not plagued by "cable spaghetti".
Doctors appreciate above all the clear presentation of results, which assists with diagnoses and patient consultations. Visitors interested in getting a closer look at the analysis of the seca mBCA results were invited into the seca mBCA test area, where the seca mBCA 515/514 stood ready to take measurements. At test computers other interested persons could check out the user-friendliness of the seca analytics, the medical PC software for diagnostic support.