MEDICA 2016 – This year's seca innovation creates a stir among visitors and causes pulses to rise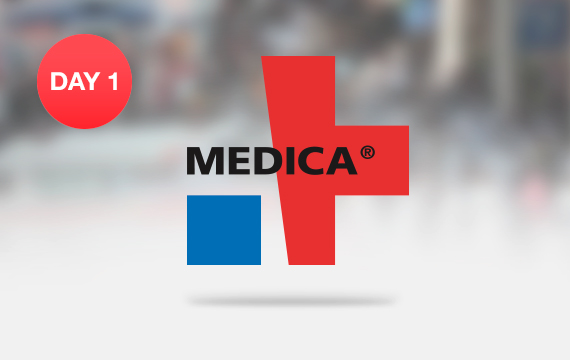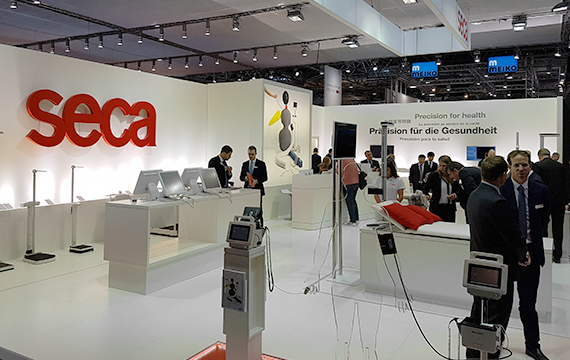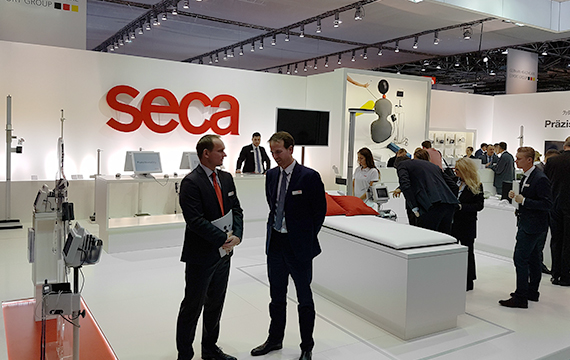 seca once again lived up to its reputation as an innovation driver with its presentation of the latest from in-house Research & Development, the seca medical Vital Signs Analyzer (mVSA). It is the world's first spot-check monitor, which measures the classic vital signs of blood pressure, SpO2, pulse and temperature and uses Bioelectrical Impedance Analysis (BIA) to determine body composition made up fat mass, muscle mass and body water. At a rate of one per minute, interested visitors could have their measurements taken and see for themselves all the benefits of the innovative device. "The combination of vital signs and BIA parameters opens entirely new means of interpreting symptoms and making a diagnosis," said one visitor after going through the measuring process. "The simple use and automatic data transmission to the patient files would be of great help to our users in the hospital."
In addition to the seca mVSA, doctors, medical goods distributors, hospital managers, technical specialists and cost carriers learned about the other precision devices from seca. At the seca stand they engaged in discussions about the world of medical weighing right up to the end of the first trade fair day.
We are looking forward to the next few days!