MEDICA 2016 – seca brings new impetus to the battle for greater precision in medical measurements of patients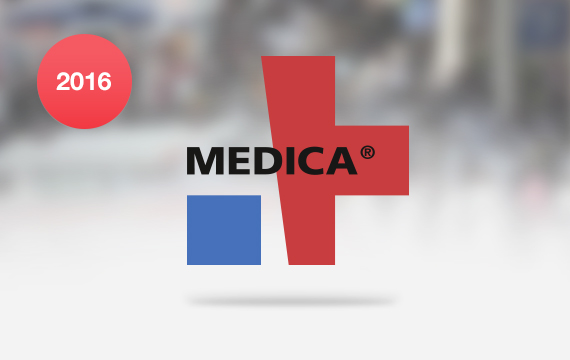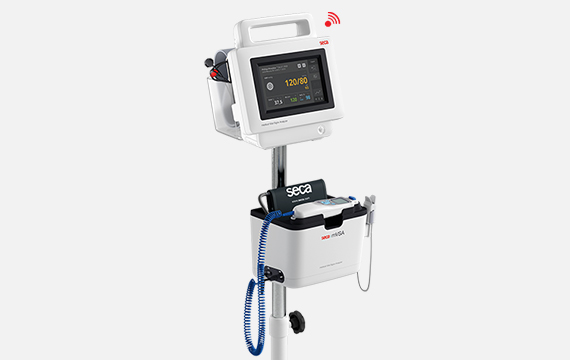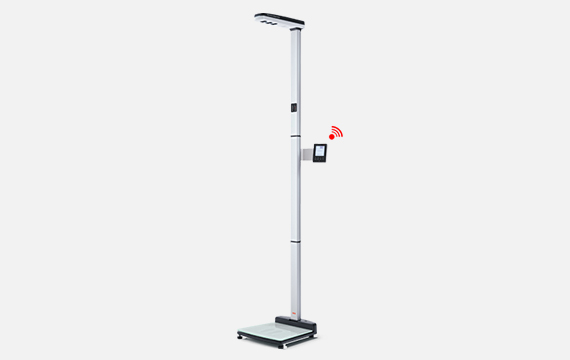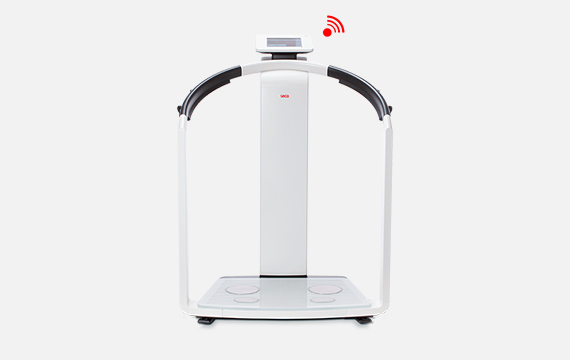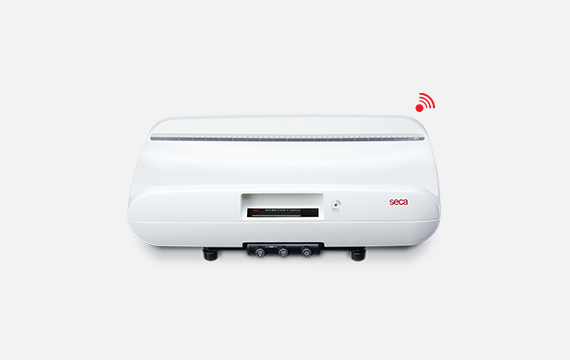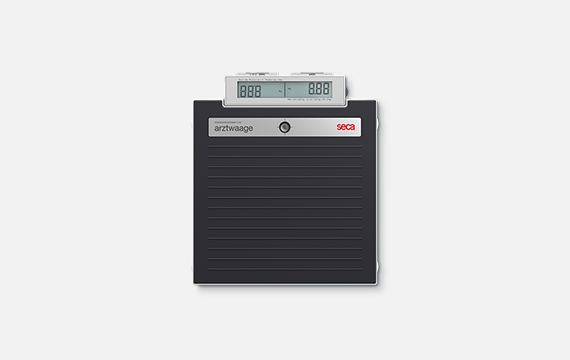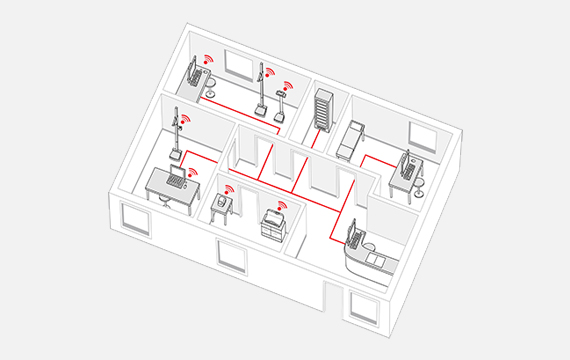 From a scale manufacturer to a software and systems provider seca has been a MEDICA exhibitor from the start. Back in 1968 seca presented the first digital scale. Robert Vogel, one of three managing directors along with Frederik Vogel and Thomas Wessels and the director responsible for Marketing and Sales, said, "When we compare today's portfolio with the one we had at the first MEDICA, we can see that we have continuously developed into a hardware and software provider. We no longer manufacture only scales, but measuring stations that communicate with each other, service systems that lighten the workload in medical routines, and the medical Body Composition Analyzer (mBCA), which can revolutionize diagnostics and treatment with BIA. We are proud of this work and, after the launch of the seca mVSA this year, we look forward to driving ahead the next innovation for 2017."
Summary of MEDICA Highlights
seca mVSA –
Combined Vital Signs Measurement and BIA for more Precision and Safety The seca mVSA is the world's first spot-check monitor, which measures the classic vital signs of blood pressure, SpO2, pulse and temperature, plus body composition consisting of fat, muscle mass and body water by means of Bioelectrical Impedance Analysis (BIA).
Benefits for the doctor: The combination options for data from body composition and vital signs provides a much faster and differentiated assessment of the patient's state of health and nutritional status than vital signs and BMI alone. After a very brief examination, the doctor has the information needed to make decisions about treatment.
seca 287 dp –
Fully automatic measuring, weighing and consultation support in one device The ultrasound measuring station automatically transmits all weight and height parameters to the medical practice printer. Patients receive a personalized printout containing graphics with tips for more conscious decisions about nutrition, a healthy life style and information about the energy consumed during different types of physical activity.
Benefits for the doctor: The printout is the basis for a precise analysis of the patient's state of health and a non-threatening conversation opener for personalized advice to patients with weight problems. The analysis offers recommendations for additional examinations such as the BIA measurement with the seca mBCA to determine precise body composition and assistance with the planning of optimal treatment.
seca 515 and seca 525 –
mBCA provides precise measurement of body composition The medical Body Composition Analyzer (mBCA) from seca measures body composition made up of muscle mass, body fat, body water and phase angle. The precise results were validated against gold standards in a multi-center study[1] involving several ethnic groups. The seca mBCA measurements always achieved correlation to the standards of more than 95%.
Benefits for the doctor: The user obtains precise, validated data for an ideal assessment of the patient's general health and nutritional status. With early detection of symptoms, the doctor can interpret the results for diagnosis and treatment monitoring. Consequently, therapy can be planned more effectively to reduce the amount of time spent in rehabilitation. Across a range of disciplines, experts such as diabetologists, nephrologists, oncologists, nutrition advisors, sports doctors and general practitioners can achieve medical and financial advantages compared to other medical care facilities.
seca 757 –
Precision when every gram counts Special damping and the HOLD function make sure that even a fidgety child can be weighed with great precision. The ergonomically shaped weighing tray with high, rounded sides accommodates larger infants. The new background lighting makes the numbers in the LCD display highly visible even in darkened rooms without harming the infant's sensitive eyes – a feature particularly important in the neonatal unit.
Benefits for the doctor: The exact weight indicates the infant's – and especially the premature baby's – state of health. The two-gram division and the HOLD function permit precise measurement and ideal nutrition monitoring.
seca 878 dr –
The reliable partner for everyday medical practice procedures The seca 878 dr is the doctor's scale intended for routine procedures in today's medical practice. Equipped with the dual LCD display and convenient foot-operated ON/OFF switch, this flat scale is an ideal partner in everyday medical care.
Benefits for the doctor: The seca 878 dr is light enough to carry from one examination room to another and yet so robust that it reliably delivers precise results despite constant site changes and heavy usage. The scale can be personalized by exchanging the standard label for one bearing the name of the medical practice or the doctor.
seca 360° wireless –
Network technology for increased simplicity and reliability in everyday medicine seca 360° wireless is in a network of products with a wide variety of applications. The software seca analytics 115, for example, supports diagnostics while seca emr flash 101 links wireless products to Electronic Medical Records (EMR) systems. The flexible scales and height measuring systems which are part of the seca 360° wireless product world communicate wirelessly with any number of PCs, WLAN printers and every EMR system. Those devices receive digital data, which they then process, transmit and print.
Benefits for the doctor: Saving time and avoiding errors in measurements and documentation are the top benefits. In addition, users obtain early indications of many clinical pictures and the course of disease and can then make more informed assessments of their patients.
Visit us at MEDICA in Hall 12, Stand A63 and personally test the innovative products from seca. More information about seca, seca products and seca service can be found at www.seca.com and www.secashop.com.
For further information and image requests please contact Anika Otto (anika.otto@seca.com, +49 40 20 00 00 411).
[1] Bosy-Westphal A, Schautz B, Later W. Kehayias JJ, Gallagher D. What makes a BIA equation unique? Validity of eight-electrode multifrequency BIA to estimate body Composition in a healthy adult population. Eur J Clin Nutr 2013; 67: 14-21; doi:10.1038/ejcn.2012.160