MEDICA 2015: seca product innovations impress doctors!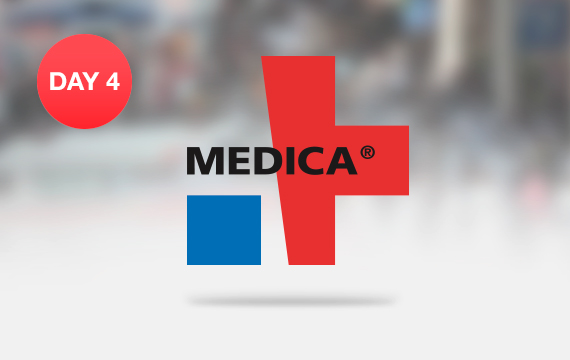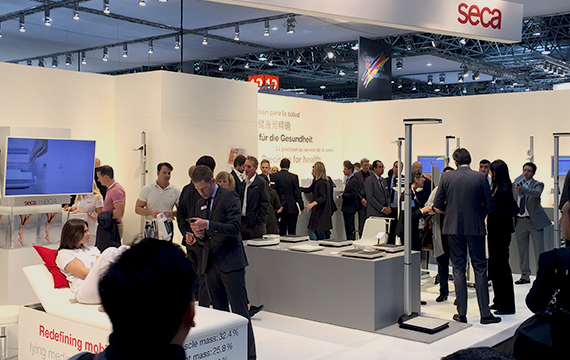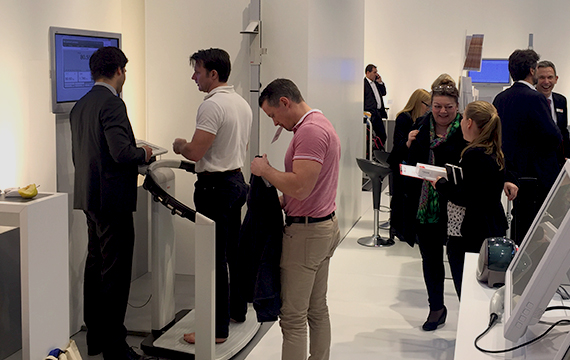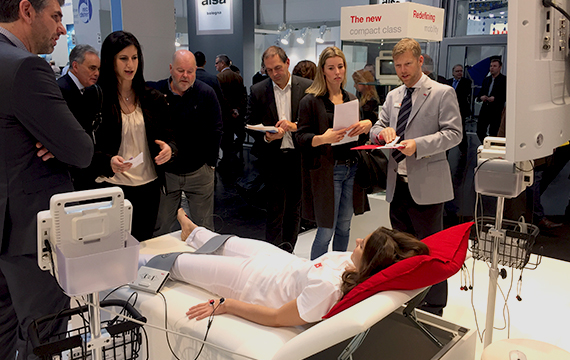 The conversations on the last day showed that seca is well-equipped for the upcoming developments in the assessment and interpretation of general health status.
With the medical Body Composition Analyzer seca mBCA 525 for recumbent BIA measurements and the seca mBCA 514 in its product portfolio, seca has two analytical units that offer medically validated data on body composition. Nutritionists predict that the BIA measurement with reliable values will point the way in future as it becomes increasingly more important in everyday medical practice. The Fat-Free Mass Index, for example, which the seca mBCA delivers as a validated value, is one of the parameters for a diagnosis of malnutrition, according to a consensus statement issued by ESPEN (European Society for Clinical Nutrition and Metabolism).
The new wireless seca 286 ultrasonic measuring station generated a great deal of interest among visitors from Asia. Measuring height with ultrasonic waves is a conventional method in everyday medical work in some countries, including China. When patients crowd into a practice, it is sometimes necessary to have them measure themselves without help from nursing staff. The ultrasonic method for measuring height, however, often did not deliver particularly precise results and made crackling noises that disturbed patients. These negative attendant problems do not occur with the seca 286, as trade fair visitors could see. The seca Team is sure that although the wireless seca 286 ultrasonic measuring station was developed with the Asian market in mind, it will certainly win over the rest of the world.
The other seca measuring and weighing solutions also convinced doctors with their sophisticated technology, precise measurements, practical details and durable materials.