MEDICA 2015 – seca presents two worldwide innovations!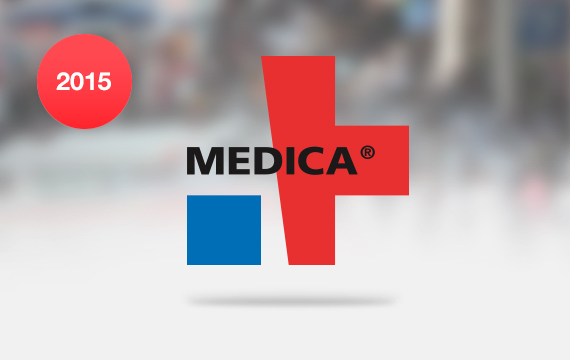 seca mBCA 525 revolutionizes mobile BIA measurement of recumbent patients
The medical Body Composition Analyzer seca mBCA 515/514 demonstrates in everyday medical routine just how precise a medical Bioelectrical Impedance Analysis (BIA) can be. With the seca mBCA 525, seca has made BIA measurement mobile. The compact analytical unit, which measures persons lying on an examining table, features a newly developed, unique measuring mat. Once again a genuine innovation for the world of medicine produced by seca.
The wireless seca 286 ultrasonic measuring station breaks through technological limits
When the number of patients in the practice is so high that patients have to weigh and measure themselves without assistance from nursing staff, the second global innovation that seca is presenting at MEDICA 2015 comes into play. It's the wireless seca 286 ultrasonic measuring station, which uses revolutionary seca ultrasonic technology to deliver accurate height measurements. A digital analytical algorithm developed in-house for the wireless seca 286 ultrasonic measuring station eliminates inaccuracies and yields highly reliable heights. With fully automated measuring – in a very short time and without any effort for personnel – the patient's weight is measured and BMI calculated. Then all measurements are transmitted wirelessly or via other output options. It could not be any simpler or more accurate!
seca 360° wireless system offers unique system solution
Of course other medical measuring systems and scales tailored to the needs of the user will be at the stand to convince visitors of the breadth and depth of seca know-how. The seca Team will present the entire seca 360° wireless product family and demonstrate the secure wireless data transmission direct to a printer for a print-out or to an Electronic Records Management system for immediate integration.
During MEDICA (16 to 19 November 2015), please stop by the seca stand 12A63 in Hall 12 and let us tell you about our world firsts and lots more!