MEDICA 2014: seca presents
the medical consultation of the future!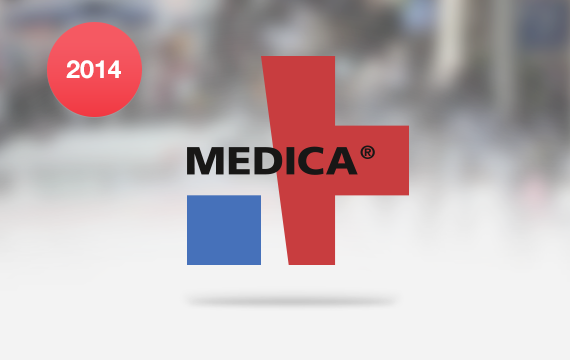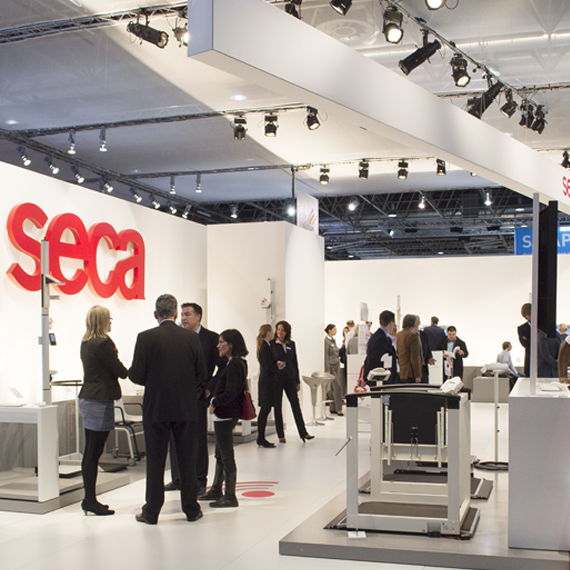 After this quick and effortless initial diagnosis, the seca mBCA can generate a detailed analysis of the patient's body composition. With information about fat, water and muscle the doctor can determine the right treatment and enhance the quality of patient care. With the goal of adapting the performance spectrum more closely to the users' needs, seca has updated the software in the seca mBCA. New analysis parameters and an improved design facilitate even better and faster interpretation of the measurements. Findings are now presented in a clearly organized, one page printout. The doctor has all the parameters at a glance and no longer has to leaf through several pages.
The seca team will also present new accessory products at the fair. The new carts, for example, make the use of seca baby scales safer and more convenient.
The new measuring tapes made of paper are simply and quickly available from the practical wall dispenser. The disposable tapes offer greater hygienic protection in sensitive fields such as neonatology and pediatrics.
seca at MEDICA 2014: hall 12 at stand A63.
MEDICA 2014 takes place at the Congress Center in Düsseldorf from 12th to 15th of November 2014.