MEDICA 2014:
seca team impresses along the entire line.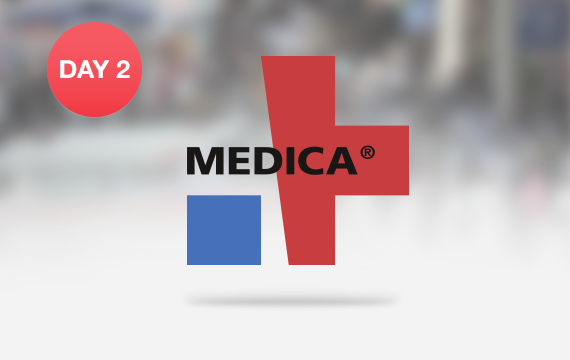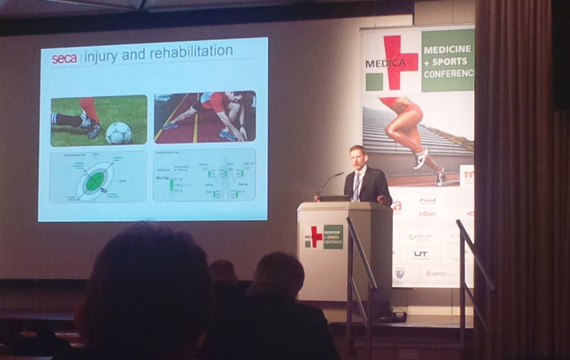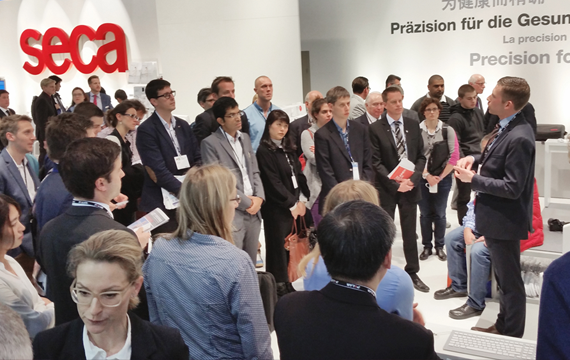 A rapt audience at Medicine + Sports Conference lecture.

seca scored lots of points at the MEDICA Medicine + Sports Conference. The topnotch two-day event turned out to be the ideal venue for a meeting of international sports medicine experts. Presentations from different perspectives shed light on results from current research, trends and technologies. Besides the preventive effect that physical activity has on many diseases, the conference focused on targeted improvement to training results along with injury prevention.
The audience listened attentively to Philipp Lilburn, key expert in body composition on the seca Product Management team, who spoke on the subject of "Body Composition Assessment For Enhanced Performance Diagnostics". Since the introduction of body composition analysis, sports doctors have come to realize the effect body composition has on athletic performance. Many visitors seized the opportunity to convince themselves of the quality of the seca mBCA by having personal measurements made. Accurate values as delivered by the medical Body Composition Analyzer seca mBCA are in great demand.
seca at MEDICA 2014: hall 12 at stand A63.
MEDICA 2014 takes place at the Congress Center in Düsseldorf from 12th to 15th of November 2014.