Flat Scale seca 878 – The Mobile All-round Talent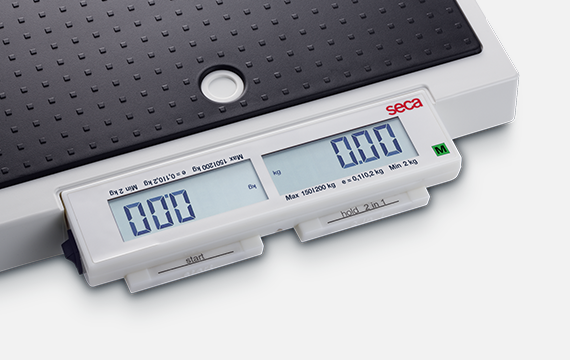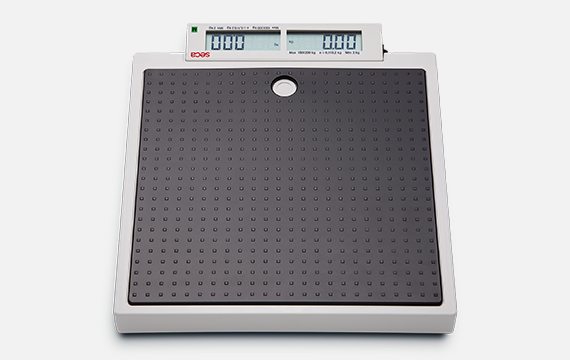 Features of the seca 878 make the weighing process very convenient. The robust function keys on the front of the scale guarantee simple operation with the touch of a toe. The dual display elements are positioned to let both the doctor and patient read the results right-side-up at the same time. With a capacity of 200 kilograms, the Class III seca 878 shows weights up to 150 kilograms in 100-gram steps and thereafter in 200-gram steps.
An infant or small child who does not want to step onto the scale alone can be weighed while in its mother's arms. With the Mother/child function, the mother's weight is subtracted from the total to yield the child's weight.
The robust and durable scale works anywhere under battery power. During transport the scale's start button is disabled to keep the scale from being switched on inadvertently. The automatic switch-off prevents unnecessary power consumption.
The seca 878 is turned into a mobile and stable measuring station when equipped with the adapter element seca 437 for the stadiometer 217. In just one step the patient can be weighed and measured. Securely stored in the carrying bag seca 414, the mobile weighing and measuring system can be taken along for use anywhere at all.
seca 878
Capacity: 200 kg
Graduation: 100 g < 150 kg > 200 g
Functions: Mother/child Function, HOLD, Automatic switch-off
Dimensions (WxHxD): 321 x 60 x 356 mm
Scale weight: 4.1 kg
Power supply: Batteries