FENS 2015: seca Expert Forum on Bioelectrical Impedance Analysis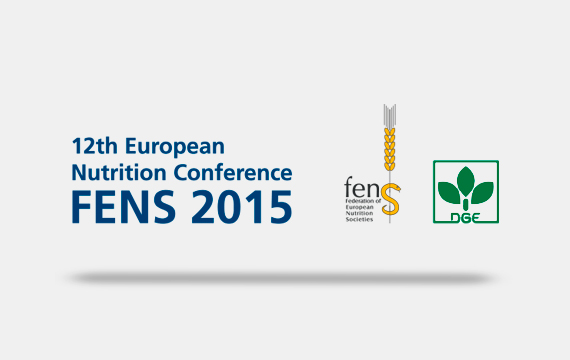 "Beyond the BMI -- Bioelectrical Impedance Analysis in the assessment of body composition" is the title of the forum to be held during the FENS 2015 conference at the Berlin Estrel Congress Center in Room 5 (2nd floor) at 4:30 p.m. on 21 October. The seca forum is a must for all doctors who want to incorporate the latest scientific knowledge on BIA in their daily work. The forum shows that the Body Mass Index (BMI) and waist circumference do not suffice to make a valid assessment of a patient's state of health. Furthermore, the experts will explain how much more detailed information the doctor can obtain from body composition analysis made with BIA.
The speakers and their presentation topics are:
"Beyond the BMI - still a good index of obesity?"
Prof. Dr. Manfred Müller, Christian-Albrechts-University, Kiel, Institute of Human Nutrition and Food Science, Human Nutrition Department
"Assessment of body composition in epidemiological research - experiences and expectations."
Prof. Dr. Tobias Pischon, Max Delbrück Center for Molecular Medicine in the Helmholtz-Association, Molecular Epidemiology Research Group
"Beyond fat mass - future perspectives for the use of BIA in epidemiological studies."
Prof. Dr. Anja Bosy-Westphal, Institute of Nutritional Medicine at the University of Hohenheim, Applied Nutrition Research Group/ Dietetics.
Prof. Dr. Manfred Müller will also be the forum moderator.
At Stand 24 in the industry trade show that accompanies the conference, the seca team will show how the seca mBCA provides precise and valid measurements in the user-friendly body composition analysis.
You'll find more information about FENS 2015 (20 to 23 October 2015 in Berlin) here.