Connectivity – a unifying subject at the trade fair stand and in everyday medical practice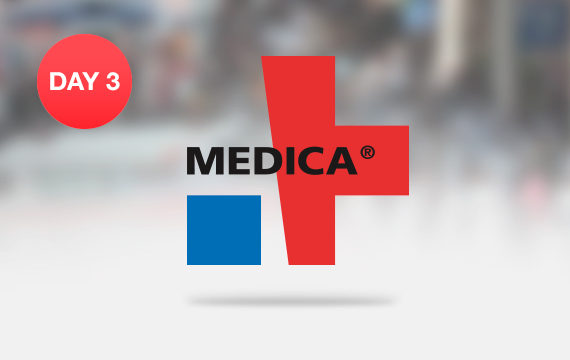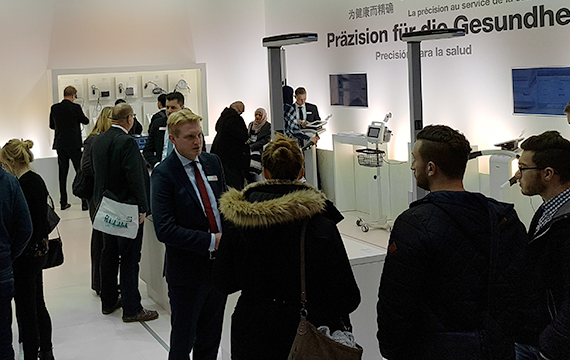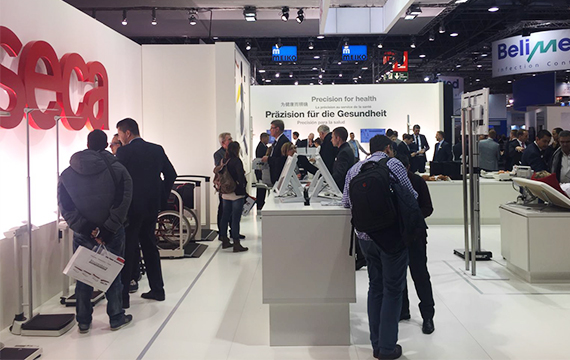 The products in the seca 360° world communicate wirelessly with each other and with any number of PCs, local area network printers, and nearly every type of PDMS. They receive, transmit, process and print digital data.
Trade fair attendees were able to experience live the benefits users have from products that communicate with each other. With the wireless ultrasound measuring station seca 287, for example, visitors could determine height and weight on their own. The device transmitted the data automatically to the medical practice's printer, which then generated the "directprint" containing measurement results, sound information and tips for the measured person. At the same time the seca 287 transmitted the data to the bioelectrical impedance analysis measuring station seca mBCA 515 to allow the visitor in the second step to determine body composition within 17 seconds. Thanks to the connectivity with minimum time and labor demands, the patient's height, weight, BMI, phase angle and single body composition parameters can be determined in just two steps. The software seca analytics 115 assists with diagnostics and seca emr flash 101 links the wireless products to Electronic Medical Records (EMR) systems.
Meanwhile, visitors to the stand were connecting in other conversations too. They gathered information about the mBCAs, the baby measuring stations and scales, height measuring instruments and flat scales and compared notes on the challenges in their daily medical work and the solutions offered by seca.