A strong partner – in the time of Covid-19 too
We stand by you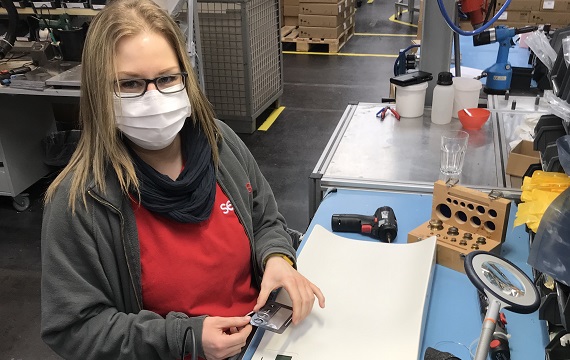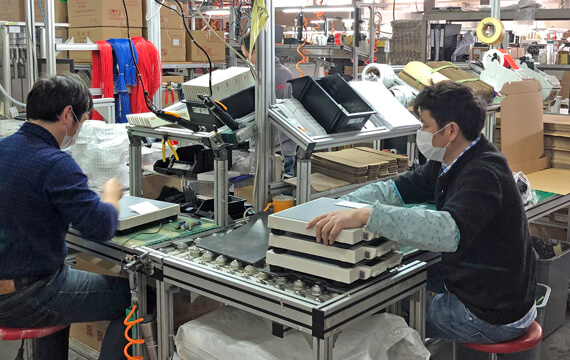 Weighing and measuring solutions from seca are an important component in healthcare systems and in the fight against the Covid-19 pandemic. Products like the seca mVSA provide immediate measurements of temperature, oxygenation, blood pressure and heart rate. They are indispensable in triage and monitoring in the emergency room, ambulances, medical practices and hospitals. Height and weight go into the calculations for tidal volume settings and dosages of anesthesia and blood pressure regulating medications adminstered to ventilated patients in serious and critical conditions. Everyone familiar with seca knows that we are a reliable and strong partner. We will remain so, especially in the time of the worldwide Covid-19 pandemic. We stand by you and support above all the doctors and nurses in hospitals and medical practices around the world with our medical measuring and weighing solutions, our service and our know-how. You can reach us at any time by e-mail, telephone or online conference.


Press Contact seca gmbh & co. kg
Stefan Beyer, Head of Multi-Channel-Marketing
e-mail: stefan.beyer@seca.com
Tel.: +49 40 20 00 00 425
www.seca.com
seca – precision for healthSince 1840 seca has perfected the skill of developing innovative weighing technology combined with practical functions and has become the world's market leader in medical measuring and weighing. seca measuring systems and scales are sold by 16 branch offices and exported to 110 countries. The seca service network guarantees continuous maintenance of the precision instruments. To provide doctors and medical personnel with professional support, seca maintains close contact to users and tailors innovative products to the exact needs of their medical applications. Examples include networked measuring stations that communicate with each other, service and software systems that simplify medical routines and the medical Body Composition Analyzer (mBCA) which uses Bioelectrical Impedance Measurement (BIA) to revolutionize diagnostics and treatment. Ultra-modern production technology, durable materials and a worldwide quality management system ensure top-level product standards.