A look at the innermost parts of the body with the medical Body Composition Analyzer brings into focus the medical challenges facing our modern society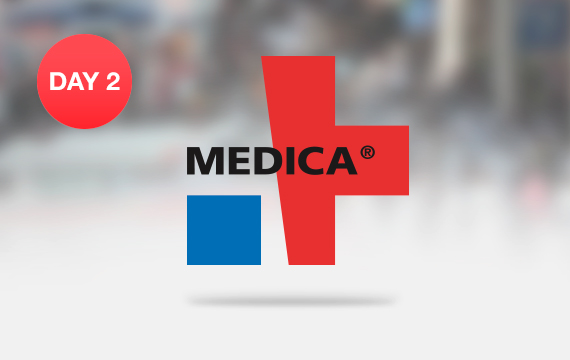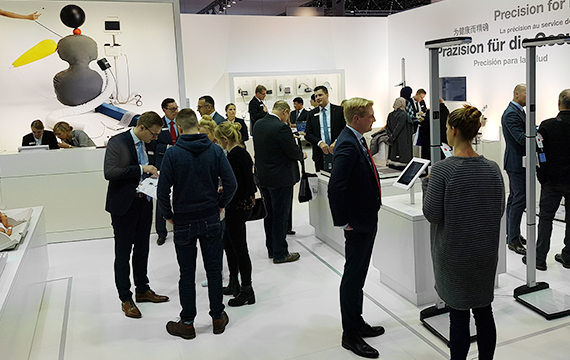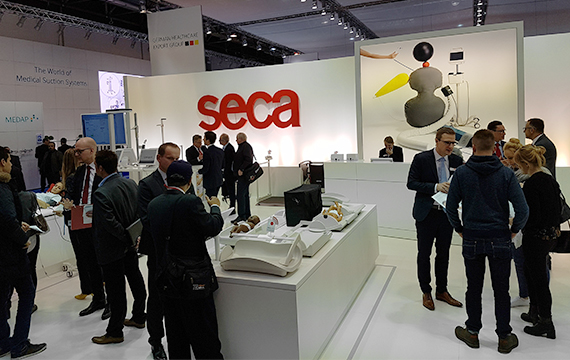 Numerous visitors had themselves measured while standing on the seca mBCA 515 or lying under the seca mBCA 525 and expressed surprise at the precision and meaningful results. The slender distributor from France was astonished over the high portion of body fat revealed even though his BMI was low while the overweight purchasing agent from Belgium was pleased at her good share of muscle mass. It was clear to everyone that the BMI alone is not very helpful when you need an accurate measurement of the patient's state of health and nutrition status.
The seca stand was the setting for lively discussions about the medical challenges of our times, including obesity, diabetes, cardiovascular disorders and kidney disease, and about how a detailed look at nutritional status can improve the chances for more effective treatment. The professional audience gave high marks to the potential of the mBCA wherever diagnostics and treatment support are needed in daily medical work. A doctor from France, who has been working with the seca mBCA 515, summed it up clearly: "On the one hand, we save time and prevent errors with the automatic transmission of data into the patient files. On the other, I also get early indications of possible disorders affecting my patients and can monitor the course of therapy much better. With the data on body composition, I can make a differentiated assessment of the patient's state of health and nutritional status."