Discover the advantages
of the seca mBCA devices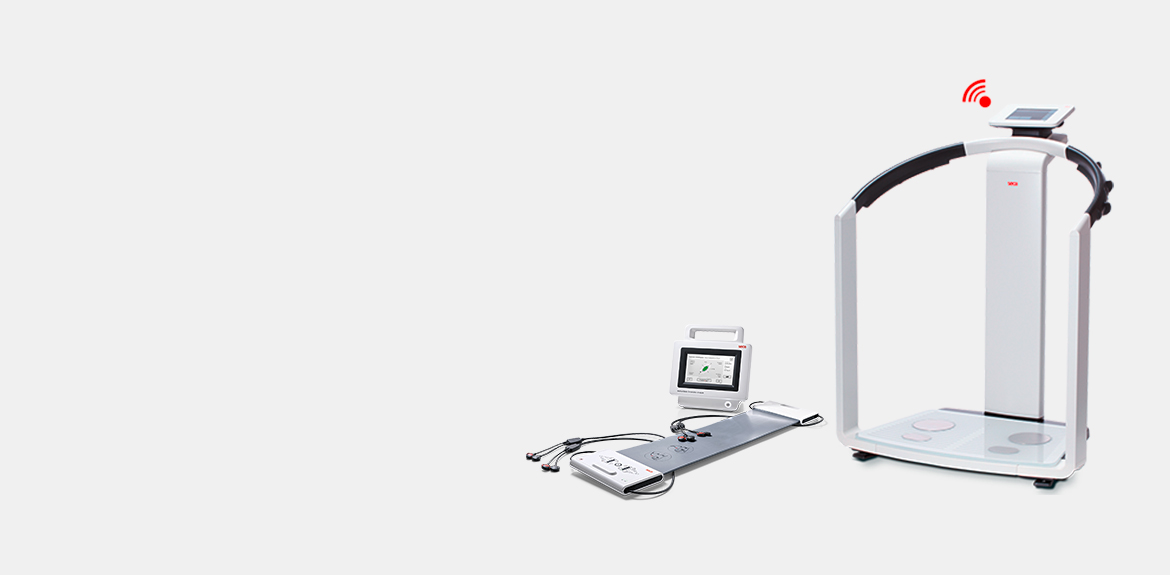 seca medical Body Composition Analyzer
Both devices at a glance
seca medical Body Composition Analyzer
Simplified work, quick measurement and medically –
relevant results, that is the seca mBCA 514/515
The seca mBCA 514/515 is a medical Body Composition Analyzer, which is ideally adapted to the working conditions in hospitals and medical practices. After all, in order to obtain a truly meaningful BIA measurement (bioelectrical impedance analysis), we need to look beyond the many technical requirements.
For one thing, the device has to be quick and easy to use for medical staff. For another, the measurement results have to be reproducible under normal clinical working conditions. These exact considerations went into the development of the seca mBCA 514/515.
---
The new benchmark in lying BIA measurement –
the seca mBCA 525
The seca mBCA 525 is the mobile solution for bioelectrical impedance analysis (BIA). Its low weight, good handling and precise measurement technology make it very efficient and versatile. Its technology is one-ofa- kind in the world because fat mass, muscle mass, and body water are determined with a newly developed measuring mat.
It is automatically networked by Wi-Fi to the touchscreen monitor, which can store up to 100,000 measurements. This enables many patients to be measured and courses of therapy to be reliably documented for years.