Hospital Nutrition
Your decisive advantages at a glance: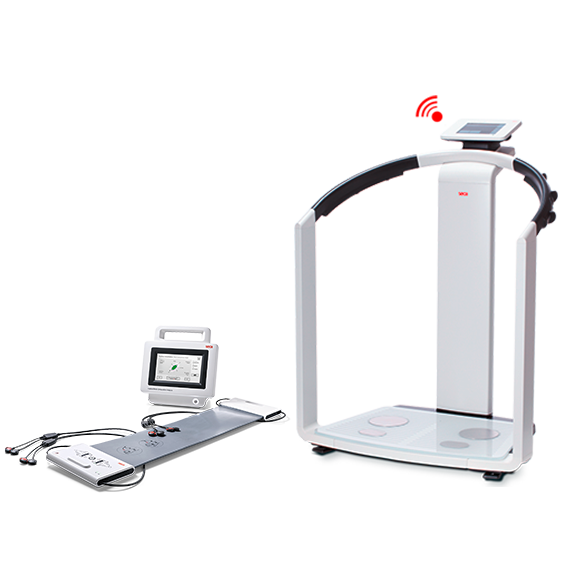 ---
Indication Oncology
Many different factors, one major problem: malnutrition.
Up to 40 % of worldwide cancer patients are malnourished.
In more than 22 % of tumor patients, cachexia is the immediate cause of death.
Accurate body composition measurement helps to detect cachectic states. Examination results allow to monitor and adapt nutritional state during therapy in order to reduce mortality.
---
Indication Nephrology
Body water: the right level is crucial.
Monitoring body water is of high interest.
Nutritional factors also play a major role.
Kidneys should take in as little protein as possible. On the other hand, too little protein intake can cause cachectic states.
---
Indication Heart Insufficiency
Vital for the heart: the optimal nutritional treatment.
Worsened prognosis if a patient's nutritional status is inadequate as a result of the loss of muscle and fat (cardiac cachexia).
About 15-20 % of patients with chronic heart failure experience cardiac cachexia.
Diagnosis is difficult as edema may mask the substantial loss of fat and muscle mass. (Extracellular) water has to be taken into account.
---
Indication Diabetology
Two heavy burdens: overweight and
obesity.
More than 90 % of diabetics have an acquired type 2 diabetes, mainly caused by poor diet and inactive lifestyle.
A reduction of fat mass while preserving skeletal muscle mass is indicated. Accurate monitoring of fat and muscle mass, especially by means of Body Composition Chart, helps to control therapies.
---
Application in medical field:
Learn more.