seca
284

dp
seca 284 dp
seca 284 dp
It takes just the press of a key on the multi-function touch display to send the measurements to a seca 360° wireless printer or PC. No need to worry about fingerprints – the touch display is very easy to clean.
seca 284 dp
seca 284 dp
The measured height is shown in the display on the headpiece.
seca 284 dp
Wireless measuring station for weight and height including seca 456 and seca directprint.
Once the patient's height and weight are measured, an automatic printout is generated outlining their nutritional condition based on their BMI.
Direct transmission of measurements via seca 360° wireless USB Adapter seca 456 and an interpretation of measurements using the software module seca directprint.
Network-capable with seca 360° wireless technology.
Frankfurt Line for precise positioning of head.
Fine 50 g (0.1-pound) graduation and high capacity of 300 kg (660 pounds).
Automatic calculation of BMI.
The three-line multi-function touch display shows weight, height and the automatically calculated BMI.
At the press of a key, the seca directprint 284 measuring station transmits height and weight measurements to your existing printer. Thanks to the advanced 360° wireless technology and software module seca directprint, your patient receives a personalized printout outlining their nutritional condition based on their BMI. The printout provides valuable insight and practical tips on nutrition, maintaining a healthy lifestyle and information regarding energy expenditure during various physical activities. Empower patients to discuss their weight and motivate them to tackle the subject.
---
Highlights
Products designed down to the last detail.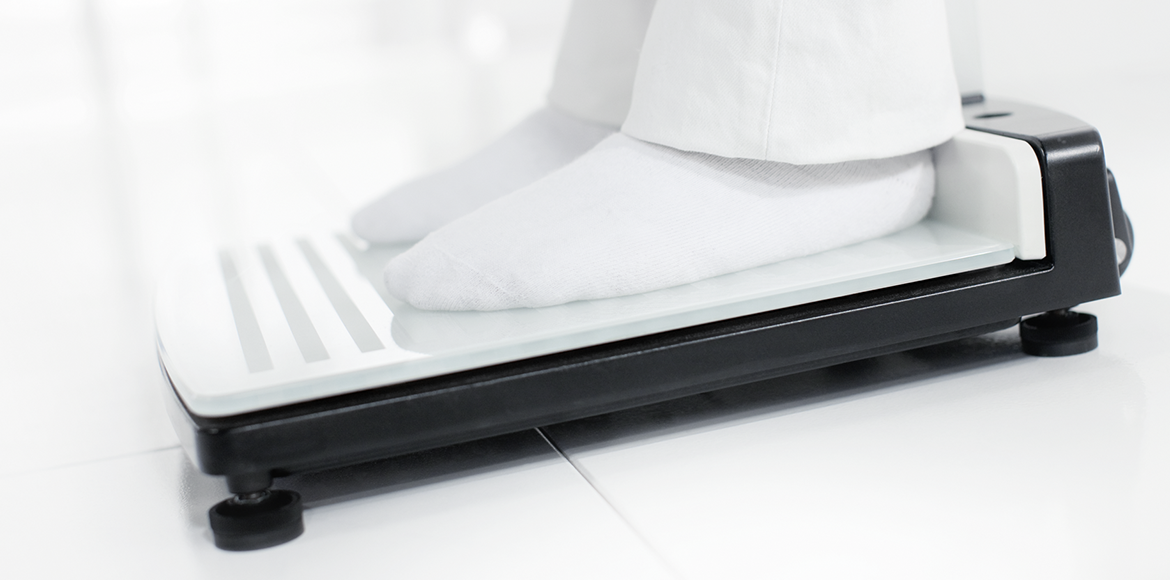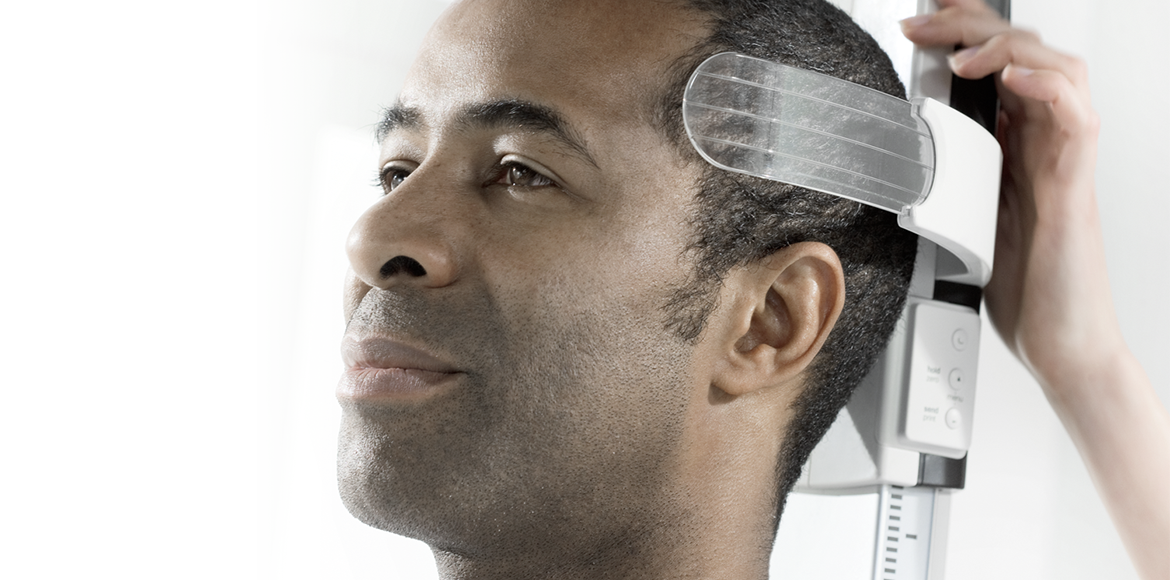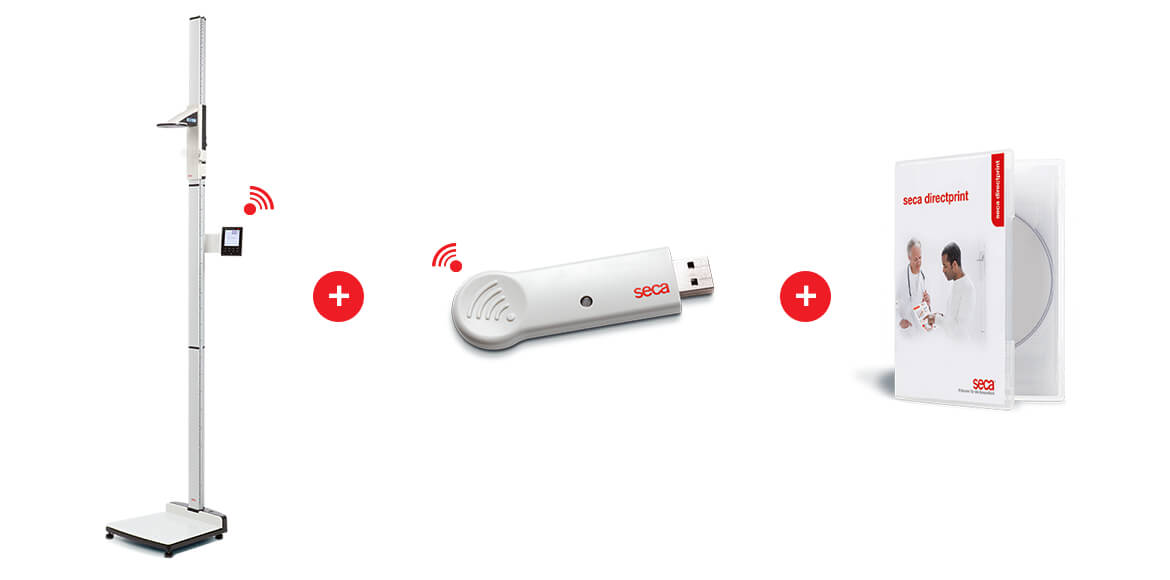 ---
Product information
Technical product data and support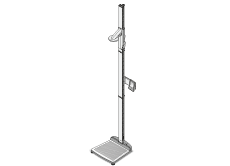 Technical Data
| | |
| --- | --- |
| Capacity: | 660 lbs, 300 kg |
| Measuring range in cm: | 30 - 220 cm |
| Measuring range in inch: | 11 inch - 7 ft 2 inch " |
| Graduation [Measuring Rod]: | 1 mm / 0,05 inch |
| Power supply: | Battery, Power adapter |
| Measure (W x H x D): | 434 x 2394 x 466 mm , 17,1 x 94,3 x 18,3 inch |
| Net weight: | 16 kg , 35,3 lbs |
| Functions and Properties: | PRINT, Overload protection, Auto-PRINT, Measuring rod, Transport custors, TARE, Auto-clear, Clear, Patient data input, BFR (Body Fat Rate), Pre-TARE, Mother/Child function, HOLD, Auto-HOLD, BMI, Auto-BMI, kg/lbs switch-over, Calibration, Autom. Calibration, Automatic switch-off, Wireless interface, SEND, RESET, Acoustic signals can be activated, Backlighting, cm/inch-switch-over, Damping, User-defined zero setting, Auto-SEND |
| CE: | CE 0123 |
More products / system compatible products
Expand your seca products.