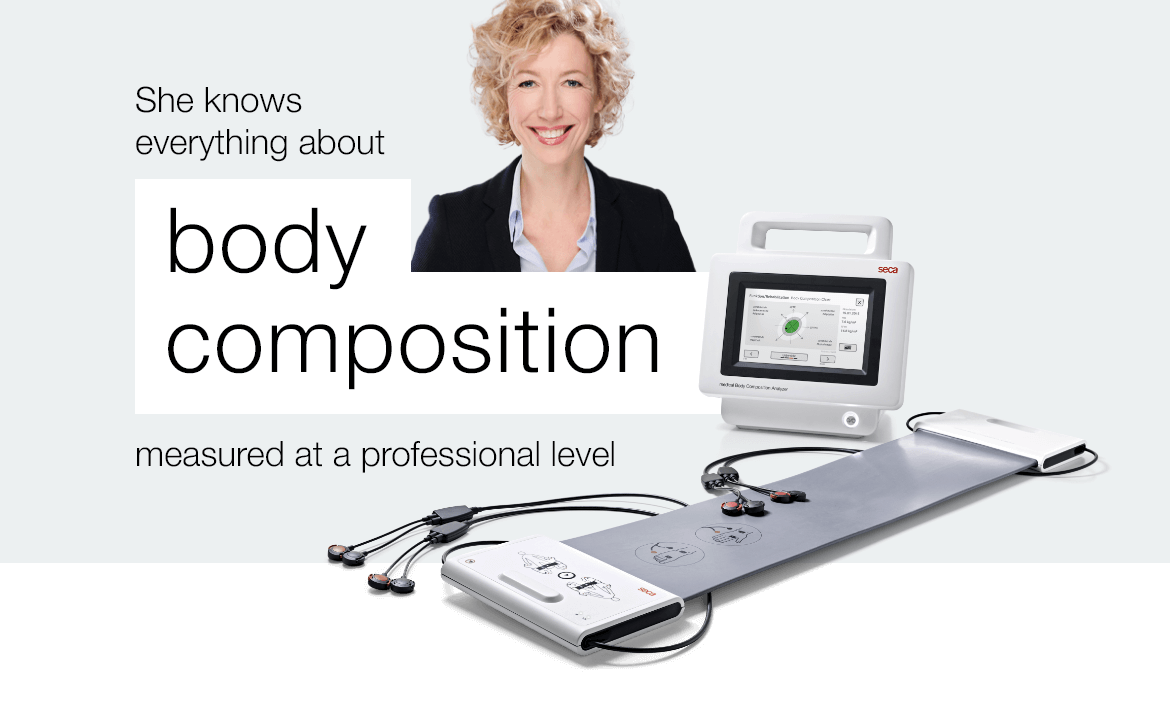 Show expertise with the mobile BIA from seca
The seca mBCA 525 is the mobile BIA solution for all those who want to offer their patients and clients a professional, contemporary body composition analysis at a medical level. Set new standards in your nutritional consultation and treatment with the seca mBCA 525!
Benefits for nutrition experts
Work with doctors and sports therapists
Sustainable weight reduction thanks to fat and muscle analysis
Trend analyses ensure a motivational boost
Diagnosing malnutrition precisely by measuring skeletal muscle mass
Strengthen client loyalty, reinforce expertise
Ideal for occupational health and weight management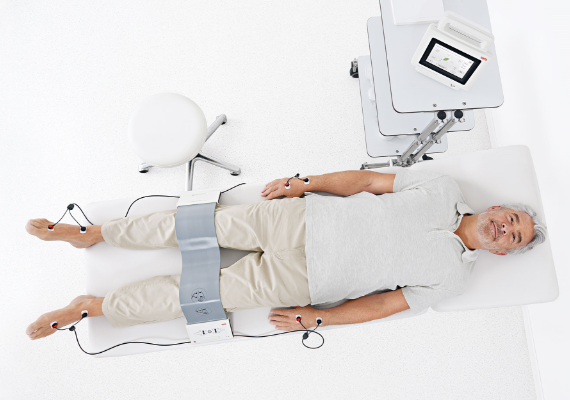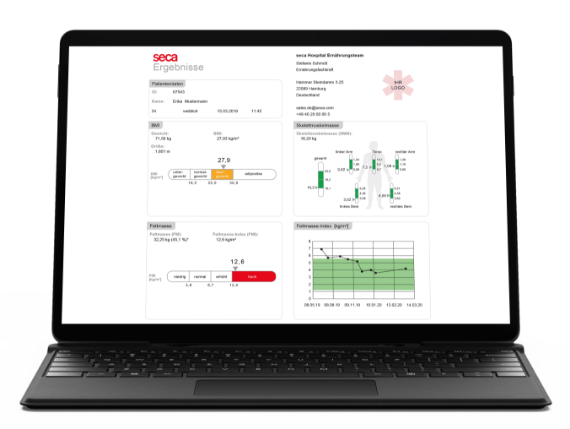 Make the success of nutritional advice visible
In addition to segmental muscle mass and fat mass, the seca mBCA 525 provides other medical data that makes the success of a dietary change clearly visible. These include the phase angle (φ), the visceral fat, the intracellular and extracellular water, the body composition chart, and much more. A customisable overview of the measurement results presents each parameter in a manner that is simple and easy to understand, even over the course of time.
Unique design,
one-time workflow
The WLAN-enabled measuring mat with 8-point measurement and the touchscreen monitor make the seca mBCA 525 a state-of-the-art BIA solution with revolutionary workflow.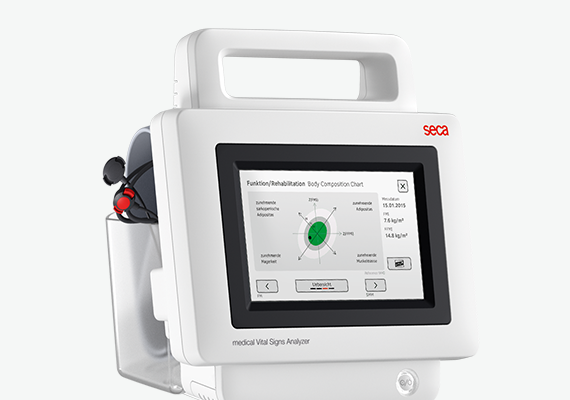 The touchscreen monitor can even be used with gloves or under a protective cover and provides assistance with the measurement procedure.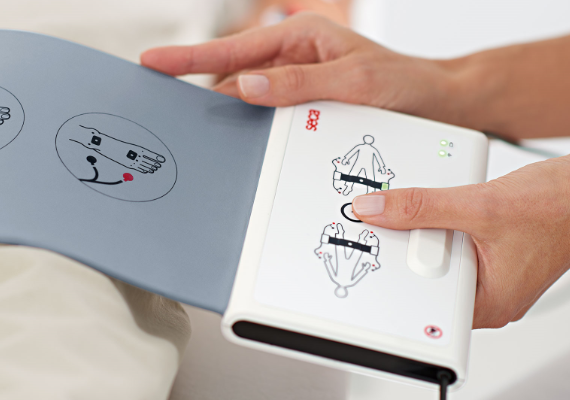 The measuring mat transmits measurements via WLAN or infrared. It can also be used autonomously and transmit a measurement to the monitor later.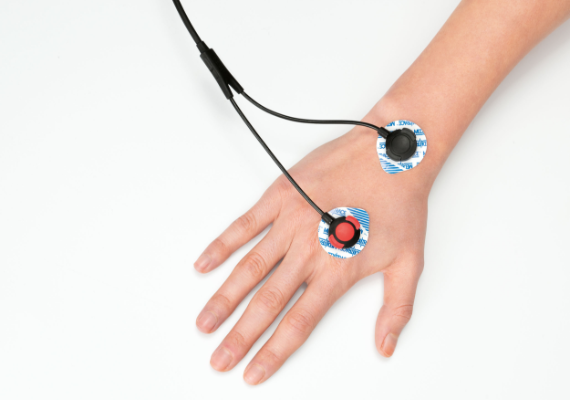 Special cable housings from the aircraft manufacturing industry enable knot-free and fast wiring of the patient.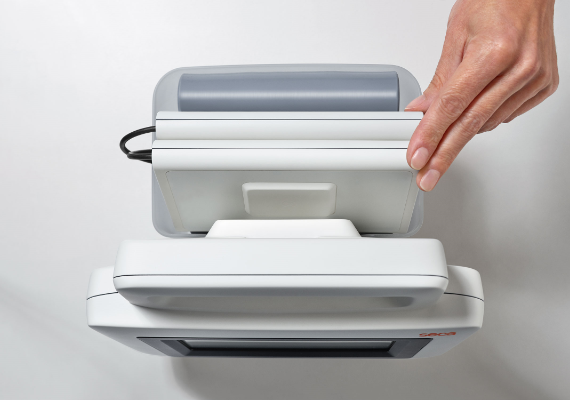 It doesn't get any more practical than that: The measuring mat is charged by induction in the transport compartment behind the monitor.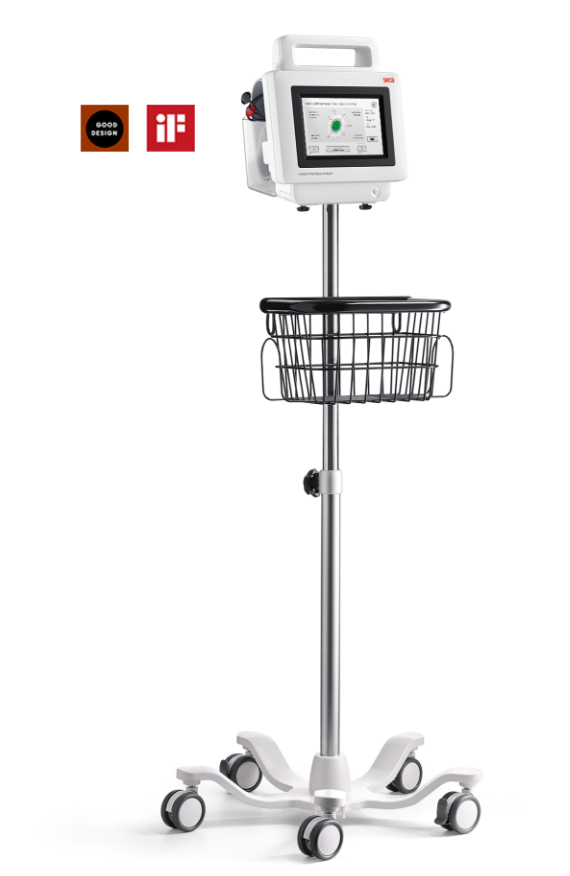 With the optional height-adjustable seca 475 mobile stand, you always have the seca mBCA 525 exactly where you need it.
Bioimpedance analysis trusted by the medical profession
Unique accuracy by validation from whole-body MRI (skeletal muscle mass) and 4C model (fat mass)
Validation studies are completely and transparently published in the European Journal of Clinical Nutrition, among others
Validated for individuals affected by obesity (starting at a BMI of 30 kg/m²)
Comprehensive, personalized normal ranges based on over 3,000 multiethnic subjects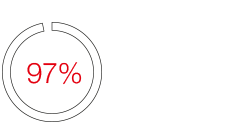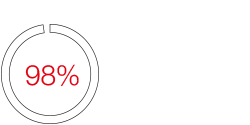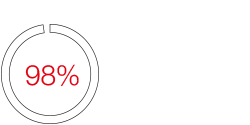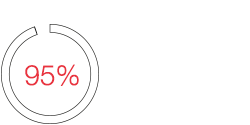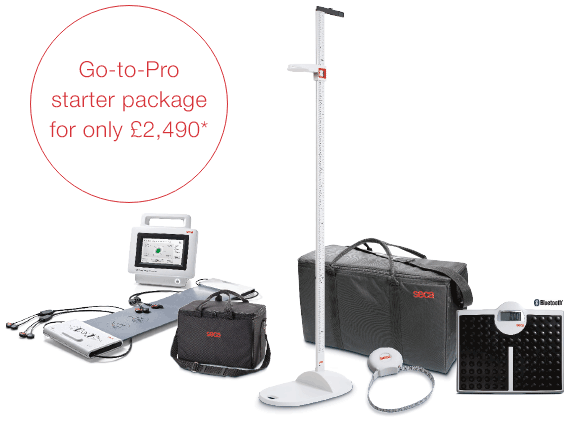 Start immediately
The seca mBCA 525 is available in the starter package with circumferential seca 201 measuring tape, portable seca 213 stadiometer, seca 875 flat medical scale, and two carrier bags (seca 414 and seca 432). This means that you are fully equipped for mobile bioelectrical impedance analysis.
*Plus VAT
We advise you.
Where you want, when you want.

We would be happy to present the seca mBCA 525 to you easily and conveniently via live stream on Microsoft Teams. Simply select your desired date and time for your free online product demonstration. Consult our seca Product Specialists individually with any questions you may have about the product, BIA technology, and our service. Our advisory team will contact you as soon as possible.