seca
402
Surface
Surface
Nonslip, easy to clean surface for safe and hygienic use.
Brakes
Brakes
Brakes ensure safe weighing of little ones.
Paper roll holder
Paper roll holder
This practical paper roll holder seca 408 is optionally available.
seca 402
Cart for mobile support of seca baby scales.
Custom-made indentations in the surface hold seca baby scales firmly in place.
Ideal working height of 80 cm / 31.5 inches.
Optionally available paper roll holder helps you keep the work area clean.
The seca 402 cart is the ideal addition to seca baby scales. It was specially developed for safe and hygienic routine use in hospitals and medical practices. Customisedindentations on the surface accommodates the scale's base and ensures the scale does not slip out of place. Two practical brakes keep the cart securely locked in place so babies can be weighed safely. Also, you can quickly move the baby scale to it's required location by pushing or pulling the cart by its handle.
---
Highlights.
Products designed down to the last detail.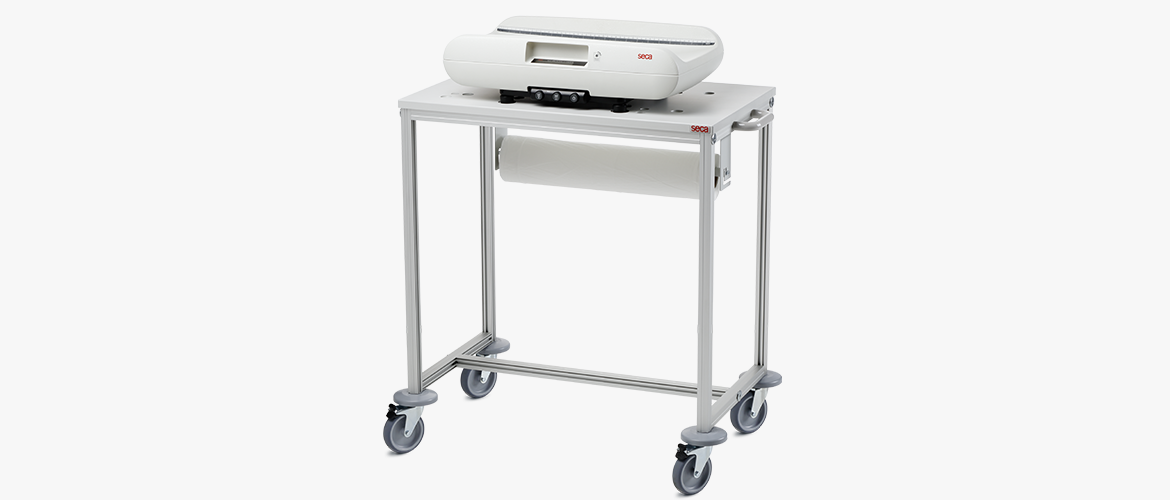 ---
Product information.
Technical product data and support.
More products / system compatible products.
Expand your seca products.