seca
211
Always at hand in a wall dispenser.
Always at hand in a wall dispenser.
The seca 211 is available when needed. One hundred measuring tapes fit into this small wall dispenser that releases them one at a time. The dispenser can be mounted easily anywhere at all. Refilling is also a simple task.
Optimum handling.
Optimum handling.
The seca 211 has a reading aid with highly legible measurement points for precise results.Thanks to the carefully chosen weight of the paper, the measuring tape is strong enoughto do the job and light enough to tear easily from the wall dispenser. It's an environmentally friendly solution that can be recycled simply.
seca 211
Disposable measuring tape for head circumference in practical wall dispenser.
Precise. Exact results can be read instantly.
Comprehensive. Measuring range from 5 – 59 cm.
High-quality. Hygienic disposable measuring tape made of high-quality paper can reduce cross-contamination of germs.
Head circumference is one of the most important anthropometric measurements used for early detection of abnormal brain or skull development in children and teens. Our experts continuously strive to simplify your routine work. That's why seca now offers seca 211, an environmentally-friendly, high-quality measuring tape with a practical wall dispenser for improved hygienic conditions. You'll always have the required measuring tape on hand when you need it. The space-saving wall dispenser is easy to install and refill.

The seca 211 is available with 500 measuring tapes in the wall dispenser or as a refill package (1000 measuring tapes).
---
Highlights
Products designed down to the last detail.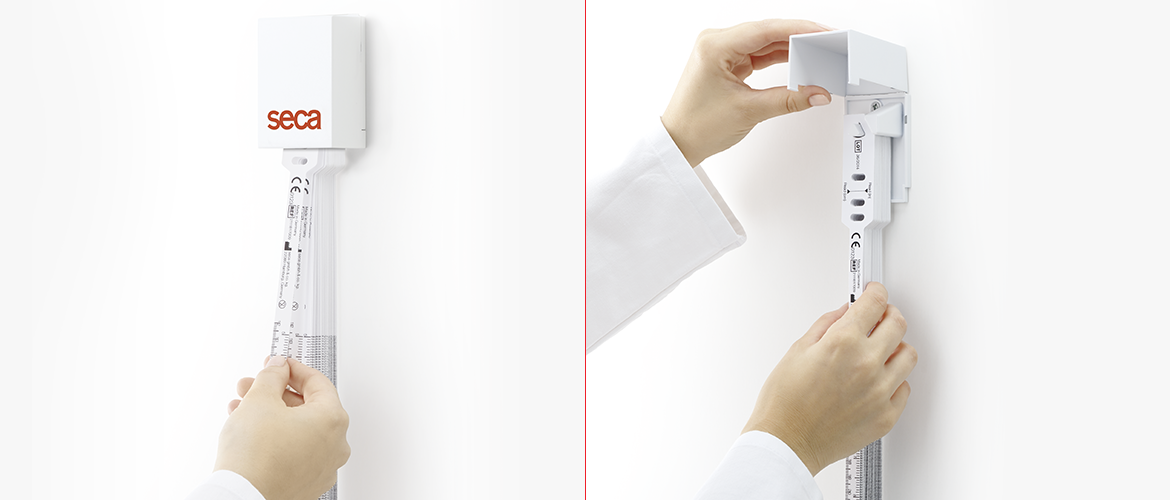 ---
Product information
Technical product data and support