Arab Health 2019 –
System solutions from seca define new measuring standards and optimize workflows in hospitals around the world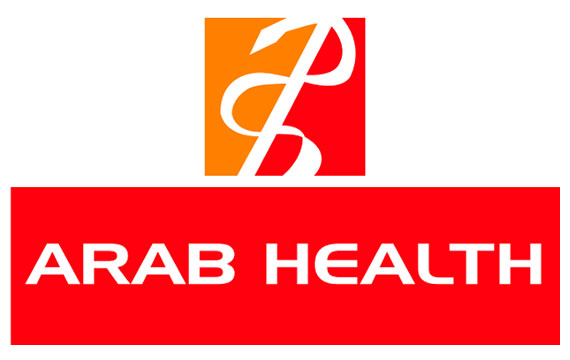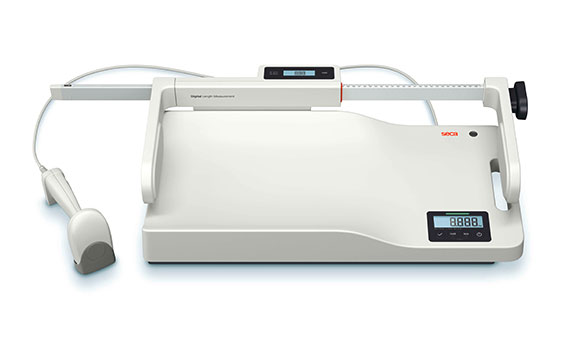 "Digitalization is changing the healthcare market and bringing with it major changes in requirements for our products and system solutions," says Robert Vogel, seca managing director for Sales and Marketing. "As an innovation driver, we have invested more than 10 percent of our revenue in research and development over the past several years. The result is system solutions that not only measure height and weight but also body composition and vital signs and transmit all data into the EMR. We can use non-invasive methods to look ever deeper into the patient and thereby advance the possibilities in diagnostics and treatment."



Arab Health 2019 Highlights:


Interface Module seca 452
Scales and height-measuring devices can be integrated completely
WiFi makes use possible anywhere; no extra hardware needed
Identification of personnel and patients via the EMR system, bi-directional with bar code scanner
➔ Quick and secure centralization of relevant patient data in EMR












Baby Scale seca 333i/ seca 336i
From anywhere at all, WiFi and the integrated digital measuring rod transfer height and weight directly into the EMR system
User and patient identification captured via bar code scanner
➔ Optimized workflow and increased patient safety










seca mBCA 514/ seca mBCA 515
Measures body composition in 17 seconds
Precise and valid data for best assessment of health and nutritional status
The only BIA whose validation against gold standard methods (full-body MRI scans, NaBr dilution and 4C) has been published in peer-reviewed scientific journals
➔ Holistic and personalized diagnosis and treatment options









seca mVSA 535
World's first combined BIA and vital signs measuring system
Registers blood pressure, SpO2, pulse, temperature, body composition
Combination of BIA and vital parameters permit a deeper look into patients than the BIA or vital signs alone can
➔ Differentiated ad hoc determination of patient's state of health and nutritional status



Convince yourself of the potential for efficiency improvements when you visit us at Arab Health in Hall 2 Stand H2C19. More information about seca, seca products and seca service is available at www.seca.com.
i Bosy-Westphal A, Jensen B, Braun W, Pourhassan M, Gallagher D, Müller MJ. Quantification of whole-body and segmental skeletal muscle mass using phase-sensitive 8-electrode medical bioelectrical impedance devices. Eur J Clin Nutr. 2017 Mar 22. doi: 10.1038/ejcn.2017.27.

Bosy-Westphal A, Schautz B, Later W. Kehayias JJ, Gallagher D, Müller MJ. What makes a BIA equation unique? Validity of eight-electrode multifrequency BIA to estimate body Composition in a healthy adult population. Eur J Clin Nutr 2013; 67: 14-21; doi:10.1038/ejcn.2012.160

ii FDA approval for seca mVSA pending
Press Contactseca gmbh & co. kg
Anika Otto; Communications Manager
E-Mail: anika.otto@seca.com
Tel.: +49 40 20 00 00 411
www.seca.com
seca – precision for healthSince 1840 seca has perfected the skill of developing innovative weighing technology combined with practical functions and has become the world's market leader in medical measuring and weighing. seca measuring systems and scales are sold by 16 branch offices and exported to 110 countries. The seca service network guarantees continuous maintenance of the precision instruments. To provide doctors and medical personnel with professional support, seca maintains close contact to users and tailors innovative products to the exact needs of their medical applications. Examples include networked measuring stations that communicate with each other, service and software systems that simplify medical routines and the medical Body Composition Analyzer (mBCA) which uses Bioelectrical Impedance Measurement (BIA) to revolutionize diagnostics and treatment. Ultra-modern production technology, durable materials and a worldwide quality management system ensure top-level product standards.