seca s40
seca s40
Stethoscope with a dual membrane and an extra heavy chest piece.
Chest piece : Its net weight ensures optimal skin contact and minimizes background noise.
Sound quality: The dual membrane forms a resonance chamber for brilliant acoustics.
Insulation ring: Improves comfort for sensitive patients.
The heaviness of the chest piece ensures accurate acoustics, particularly on patients lying down. The seca s 40 lies so perfectly on the surface of the skin that background noise is reduced to a minimum. Using the resonance chamber lying in the dual membrane, not only can the sound be amplified but the frequency range can also be shifted. This makes the subtlest nuances in the high-frequency as well as low-frequency range more audible without needing to turn over the chest piece. The placing of the chest piece is particularly comfortable for sensitive patients due to the insulation ring.
---
Highlights.
Products designed down to the last detail.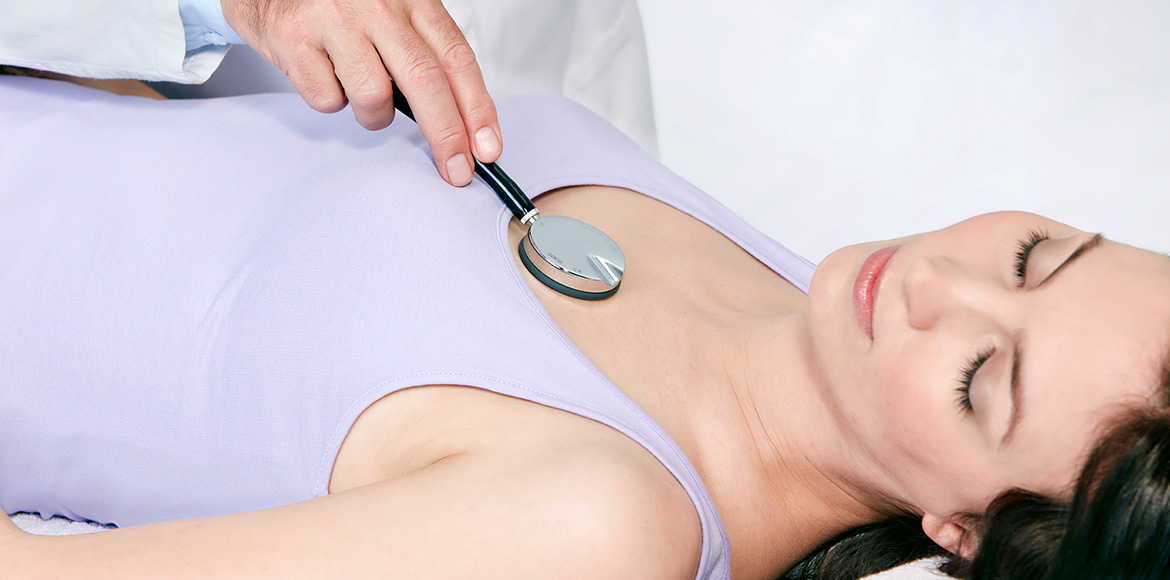 ---
Product information.
Technical product data and support.
Technical Data
| | |
| --- | --- |
| Total Length: | 715 mm |
| Chest piece height: | 14 mm |
| Tube type: | Single-channel tube |
| Membrane diameter: | 44 mm |
| Membrane type: | Dual-membrane |
| Material features: | Latex-free |
| Main components: | Chrome-plated brass, PVC |
| Weight: | 227 g |