seca CT3000i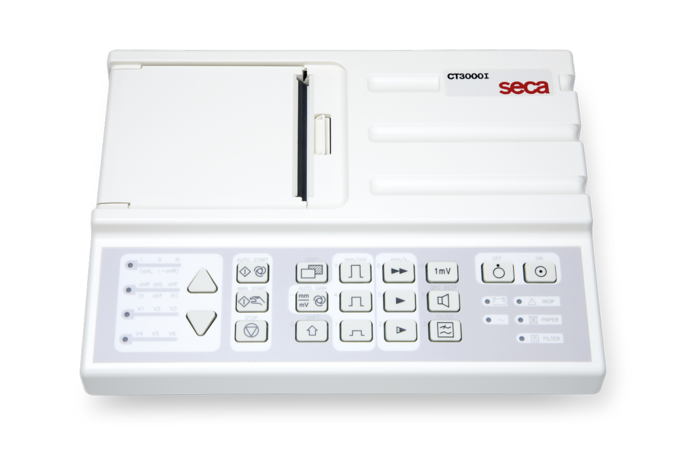 seca CT3000i
Interpretive & portable ECG machine
12 lead, 3 Channel ECG with high quality interpretive programme.
Auto-start button automatically produces the ECG traces complete with Rhythm Strip, Measurements and Interpretation.
Filters for baseline, electrical and muscle tremor interference, providing clear traces.
Lead off warning and identification.
Useful copy button for extra ECG traces.
12 simultaneously acquired ECG traces printed on 90 mm paper, eliminates trace overlap.
Paper tray accommodates z-fold or roll paper.
Manual button provides real time print-outs.



Don't accept compromises. The CT3000i enables the same quality standards as higher class models. It is a portable, lightweight ECG machine, that prints 12 simultaneously acquired ECG traces on 90 mm paper eliminating trace overlap. Entry-level doesn't mean a loss of quality. The CT3000i comes with a copy button for extra ECG traces, recharge function with up to 4 hours of of continuous operation without mains supply.
---
Highlights.
Products designed down to the last detail.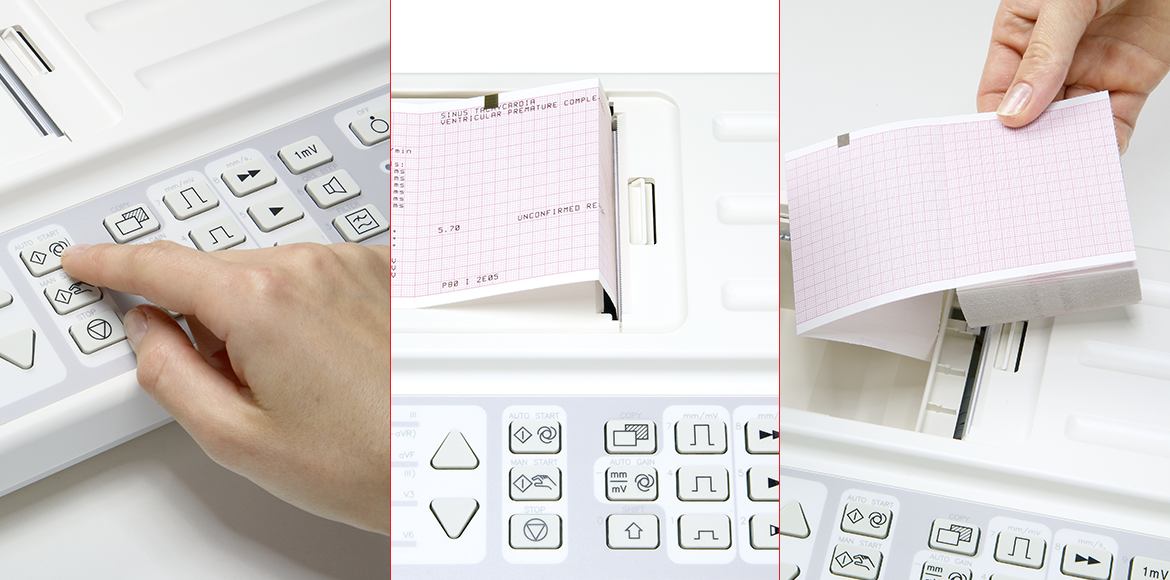 ---
Product information.
Technical product data and support.
Technical Data
| | |
| --- | --- |
| Power supply: | Rechargable batteries, Power adapter |
| Measure (W x H x D): | 293 x 210 x 73 mm |