seca
374
Measuring rod

Measuring rod
The optional measuring rod seca 233 turns the seca 374 into a complete measuring and weighing system.
seca 374
Digital baby scale with wireless transmission.
seca 360° wireless technology allows you to transmit measurements wirelessly to an EMR system or seca wireless printer.
Adjustable damping.
TARE, HOLD, Auto-HOLD and BMIF for extra convenience.
Solid surfaces prevent liquid penetration, eliminating cross contamination.
Optional measuring rod seca 233 expands scale into a measuring station.
Ergonomic, convenient and time-saving: these are the key words that define the seca 374. Its extra large tray lets you weigh a seated toddler of up to 20 kg (44 lbs), even if the child is fidgety. The adjustable damping function combined with the Auto-HOLD function ensures fast and precise work. Net weight of a diapered baby? Choose TARE. The amount of milk breast-fed to a baby? Use the BMIF (Breast-Milk-Intake-Function). Measuring and weighing in one step? Yes ‒ thanks to the optional measuring rod seca 233. Transmit the weight measurement wirelessly to the seca 360° wireless network? It's simple, no effort is needed when using the auto-SEND function. Operate the scale from any location since it can be powered using batteries or by power adapter.
---
Highlights.
Products designed down to the last detail.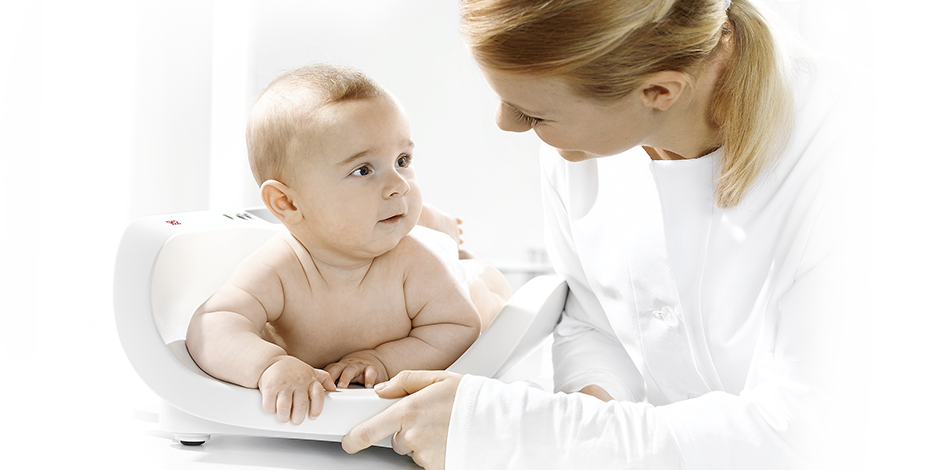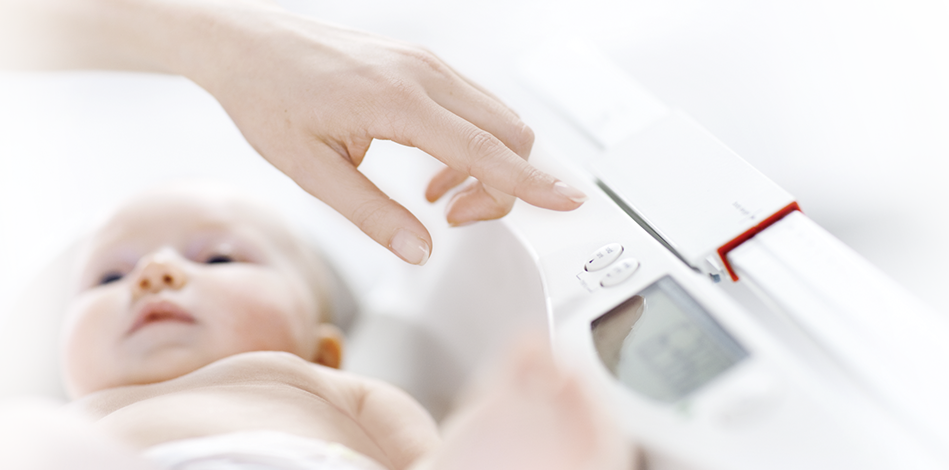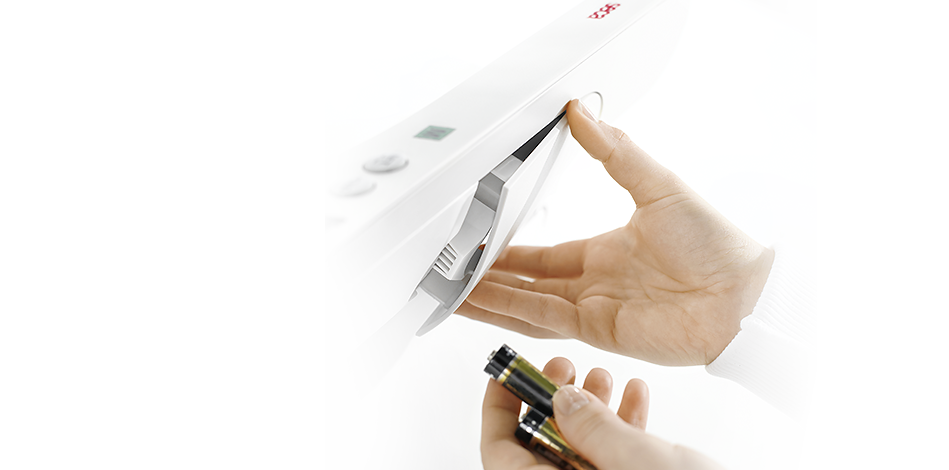 ---
Product information.
Technical product data and support.

Technical Data
| | |
| --- | --- |
| Capacity: | 44 lbs, 20 kg |
| Graduation (g): | 5g < 10 kg > 10g / 0,2 oz < 22 lbs > 0,5 oz |
| Power supply: | Battery, Power adapter |
| Measure (W x H x D): | 620 x 190 x 358 mm , 24,4 x 7,5 x 14,1 inch |
| Net weight: | 3,6 kg , 7,9 lbs |
| Functions and Properties: | Overload protection, TARE, Auto-clear, BMIF, Auto-HOLD, kg/lbs switch-over, Automatic switch-off, Wireless interface, SEND, RESET, Acoustic signals can be activated, Damping, Auto-SEND |
| CE: | CE 0123 |
More products / system compatible products.
Expand your seca products.