seca b11
seca b11
Manual blood pressure monitor made of medical plastic for right-handed and left-handed users.
MRI-compatible: Made of non-magnetizable materials.
User-friendly: No maintenance necessary through the simple exchange of the load cell.
Innovative: Suitable for right-handed as well as left-handed users due to its rotatable load cell.




The blood pressure monitor made of high-resistance polycarbonate is a preferred choice for hectic everyday practice due to its high impact resistance. Another product advantage is the use of non-magnetizable materials so that it can be used even in highly sensitive MRI rooms. The robust exterior combines harmoniously with a high-precision measuring unit, giving the user the highest flexibility with impressive precision. The seca b12 of identical construction simplifies daily work procedures with its thought-out combination of quick-release fastener and color-coding of the tubes. This enables the cuff to be easily switched out and the fitting arm size to be easily found.
---
Highlights.
Products designed down to the last detail.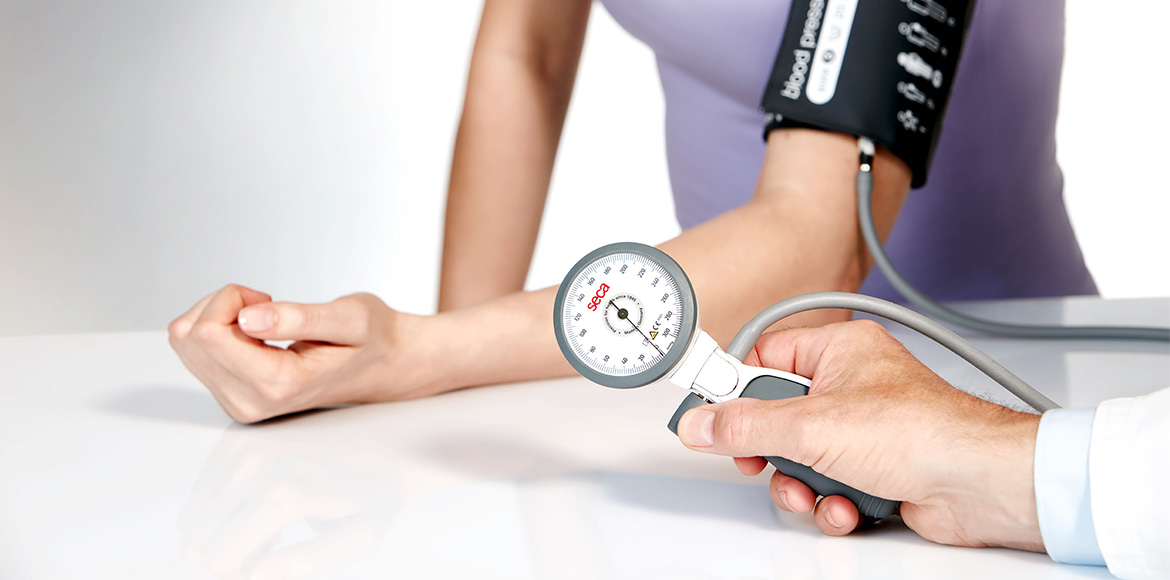 ---
Product information.
Technical product data and support.
Technical Data
| | |
| --- | --- |
| Cuff: | Single-tube |
| Valve: | Chrome-plated brass with plastic cap, infinitely adjustable |
| Classification: | Medical device class 1 with measuring function |
| Total length incl. bulb: | 170 mm |
| Load cell depth: | 31 mm |
| Scale diameter: | 56 mm |
| Membrane hub: | 1.145 mm by 300 mmHg |
| Tolerance: | 1 % of the measuring range |
| Graduation: | 2 mmHg |
| Material features: | Latex-free |
| Main components: | Polycarbonate |
| Weight: | 125 g |
| Functions and Properties: | Mobile, MRI-compatible |