seca mBCA
515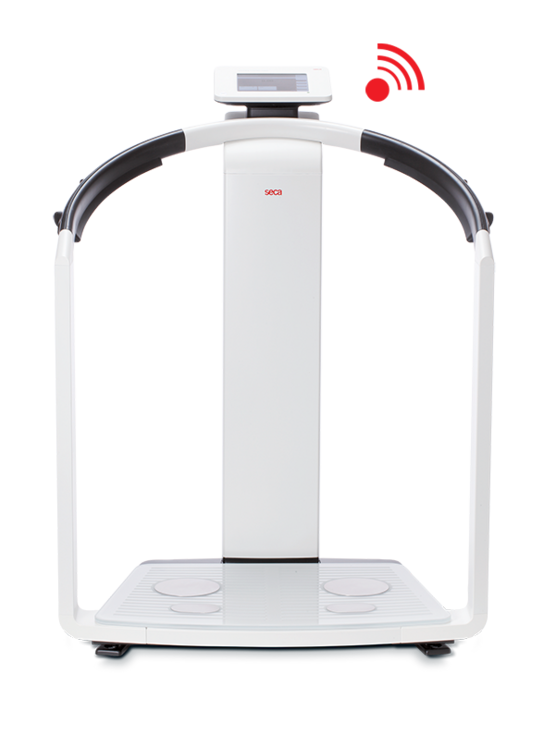 Display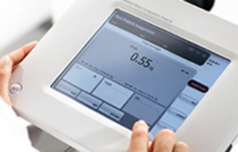 Display
The integrated touchscreen display not only allows you to enter patient data; it also enables you to monitor the progress of the measurement and conveniently analyze the results from many different perspectives.
Standing aid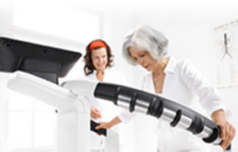 Standing aid
The unique standing aid guarantees that the patient always stands in the same measuring position.
seca mBCA 515
medical Body Composition Analyzer
The medical Body Composition Analyzer (mBCA) by seca breaks down weight into body compartments relevant to the practice of medicine, namely, Fat Mass and Fat-Free Mass, Body Water (made up of extracellular water and intracellular water) and Skeletal Muscle Mass. Measurements are processed by six analytical modules and presented in easy-to-understand graphics. seca has conducted validation studies¹ that compare its measurement results with the scientific gold standard. This level of precision is found in the device itself, e.g., in the standing aid function, which guarantees that the subject is always measured in the right position, in the hand-held electrodes which prevent measurement errors and in the large glass platform which is suitable for weighing patients up to 300 kilograms. Additional advantages include the short measurement time of less than 20 seconds and the simple and intuitive navigation over the touch-screen display. In brief, the seca mBCA is the best help for the diagnosis of many diseases such as current epidemics of obesity, diabetes or malnutrition. ¹: www.seca.com/studies.
Precise. Proven by international medical studies.
Fast. Measurements executed in 17 seconds.
Simple. Six analytical modules and intuitive user navigation on touch-screen display.
Versatile. Analysis of fat and fat-free mass, total body water, extracellular water, intracellular water and skeletal muscle mass.
---
Highlights
Products designed down to the last detail.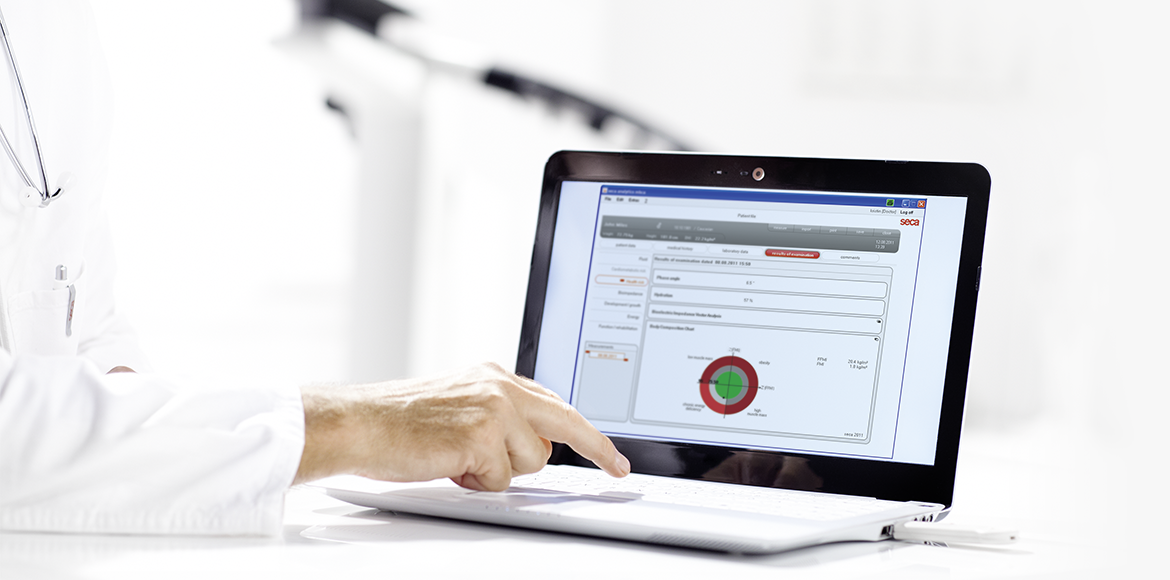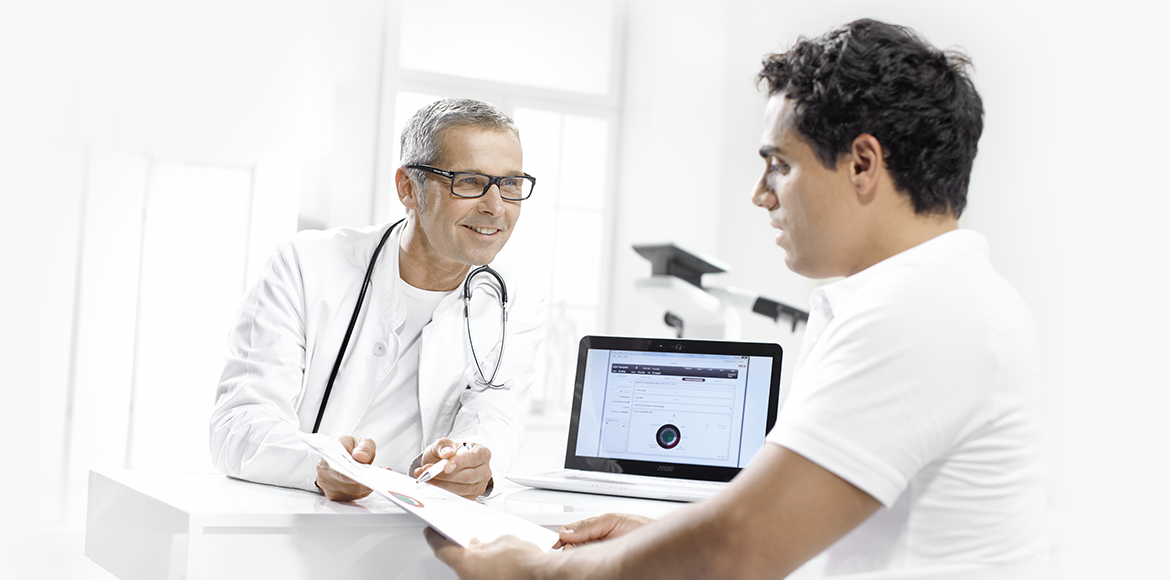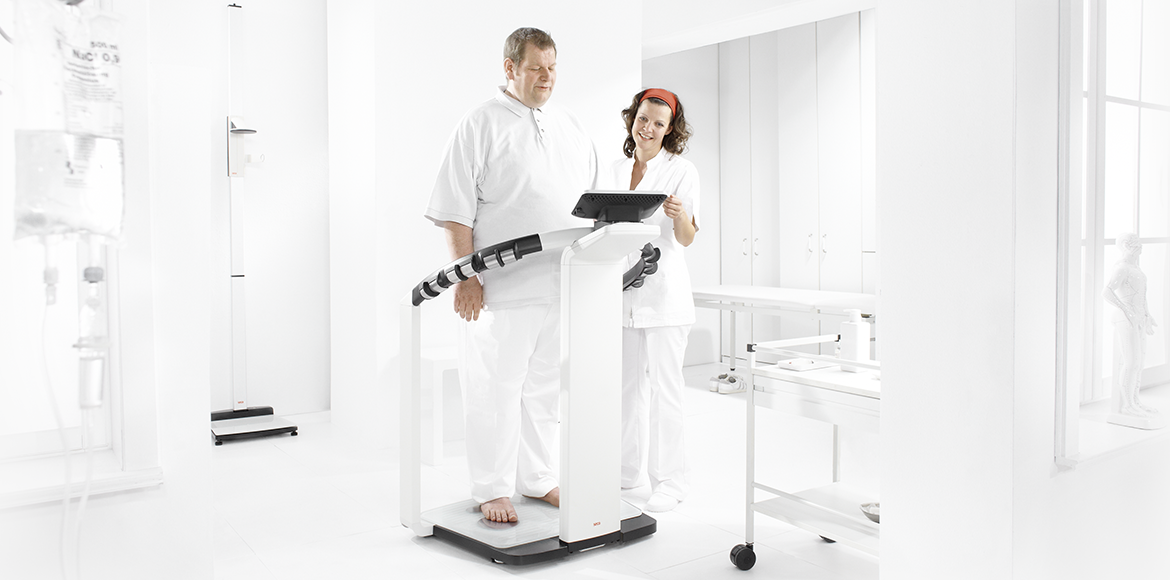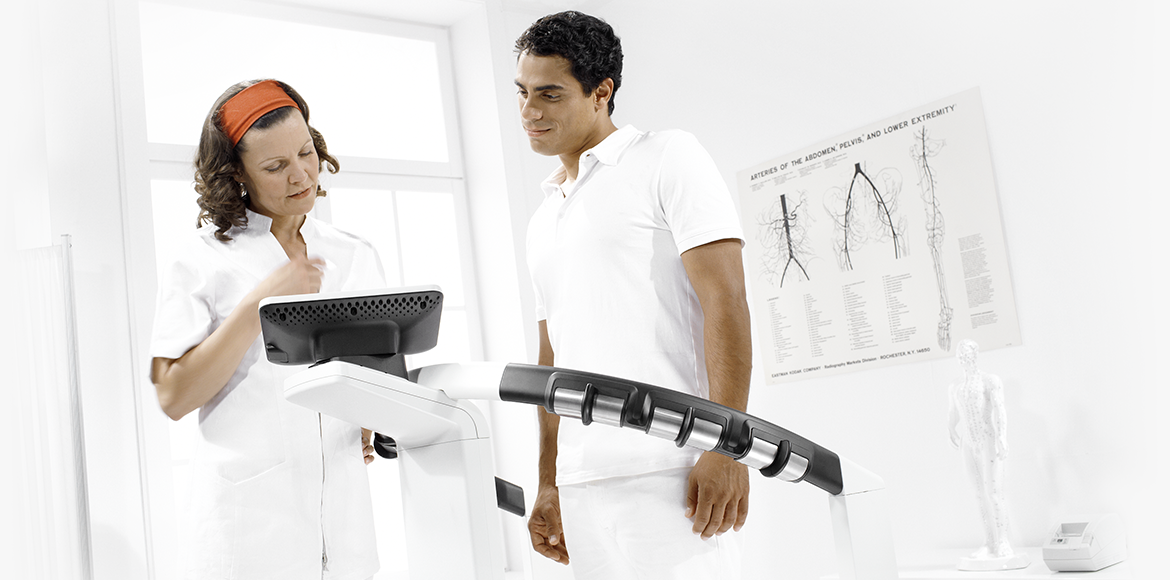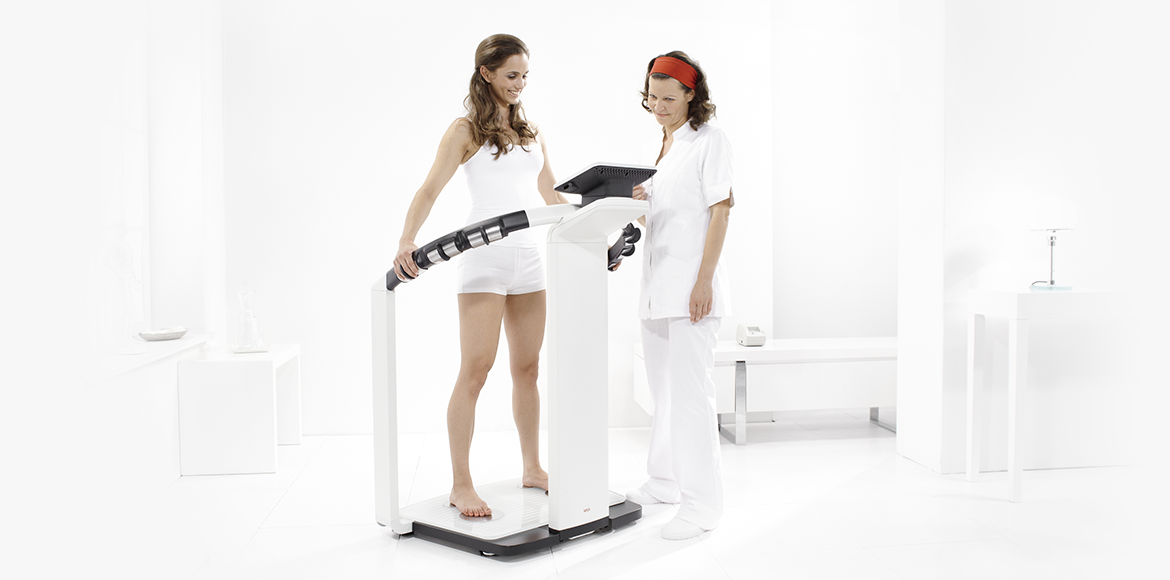 ---
Product information
Technical product data and support
Technical Data
| | |
| --- | --- |
| Approval class: | III (3) |
| Capacity: | 300 kg |
| Graduation (g): | 50 g < 150 kg > 100 g |
| Power supply: | Power adapter |
| Measure (W x H x D): | 976 x 1251 x 828 mm |
| Net weight: | 36 kg |
| Measurement time: | max. 20 seconds |
| Measurement segment: | right arm, left arm, right leg, left leg, right half of body, left half of body, torso |
| Measurement method: | 8-point Bioelectrical Impedance Analysis |
| Measurement frequencies: | 1; 1,5; 2; 3; 5; 7,5; 10; 15; 20; 30; 50; 75; 100; 150; 200; 300; 500; 750; 1.000 kHz |
| Measurement current: | 100 µA |
| Functions and Properties: | User-defined zero setting, Backlighting, Acoustic signals can be activated, RESET, SEND, Wireless interface, Calibration, BMI, Step-Off, Auto-HOLD, HOLD, Pre-TARE, Patient data input, Autom. Weighing range switch-over, Weighing range switch-over, TARE, Date and time in print-out, Overload protection |
| CE: | CE 0109, 0123 |