seca mVSA special promotion
Free scale with seca mVSA purchase!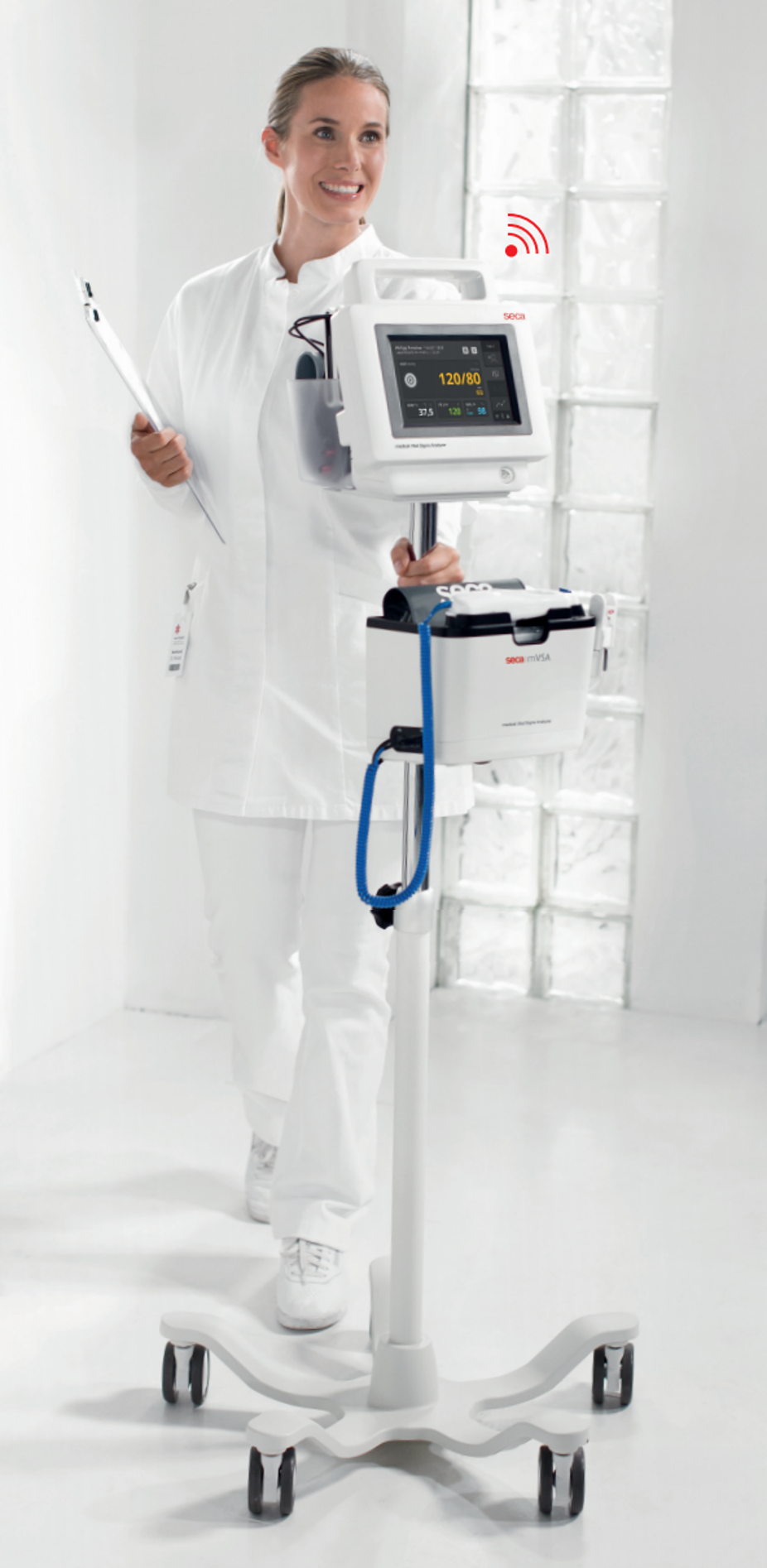 seca mVSA increases performance
and improves your workflow
Monitoring vital signs is a time-consuming task for your medical practice. The seca medical Vital Signs Analyzer (mVSA) was developed to support these routine checks and make the measuring process more efficient. You can measure the most important parameters and gain deeper insight into the health status of your patients. Thereby, saving time and diagnostic support for the preparation of diagnosis and therapies.

Four vital signs
NIBP; SpO2; Puls rate; Temperature
Configurability
The seca mVSA can be individually configured to your needs.
Connectivity
Eliminates transcription errors and increases the
efficiency of your routine measurements.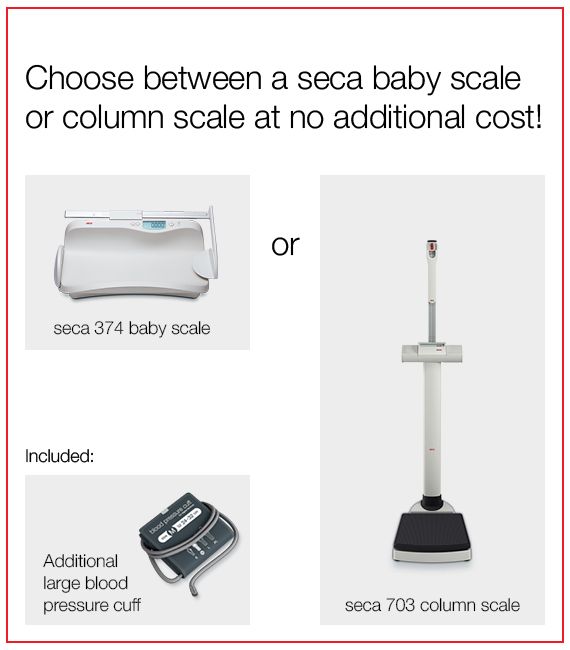 Spot-check-monitor for better health status evaluation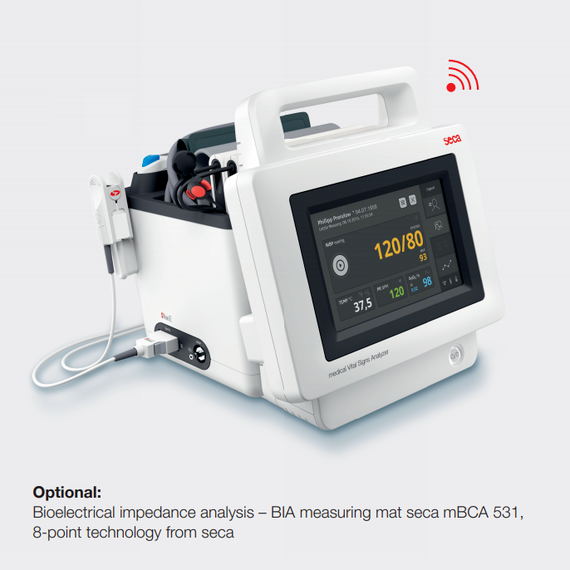 seca mVSA 535
Dimensions (WxHxD): 9.9 x 10.3 x 10.9"

Net weight: approx. 6.6 lbs

Display type: 7" touchscreen display

Power supply: Built-in power adapter, internal rechargeable lithium-ion battery

Interfaces: Wi-Fi, Ethernet, USB 2.0, seca 360° wireless technology

Blood pressure measurement: Oscillometric method

Masimo SET® SpO2 measurement: Pulse oximetry

Temperature measurement: With in-ear thermometer or alternatively with your choice of oral/axillary or rectal temperature probe

Possible to connect to HID-compatible barcode scanners via USB

Medium blood pressure cuff included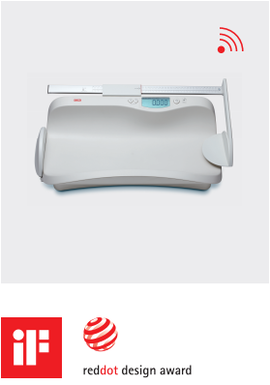 seca 374
EMR ready baby scale with
extra large weighing tray
Capacity: 44 lbs / 20 kg

Graduation: 0.2 oz < 22 lbs > 0.5 oz /
5 g < 10 kg > 10 g

Functions: Auto-CLEAR, SEND,
Auto-SEND, PRINT, Auto-PRINT, damping, RESET, BMIF,
Auto-HOLD, Automatic switch-off,
TARE

Optional: seca 233 measuring rod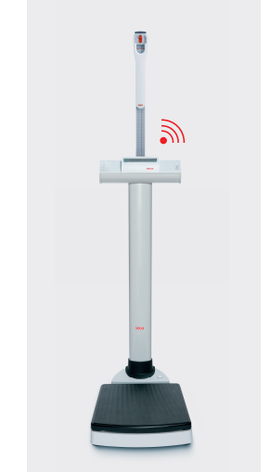 seca 703
EMR validated column scale with capacity up to 660 pounds
Capacity: 660 lbs / 300 kg

Graduation: 0.1 lbs < 330 lbs > 0.2 lbs / 50 g < 150 kg > 100 g

Functions: Auto-CLEAR, damping, RESET, HOLD, BMI, Automatic
switch-off, Mother / child-function,
TARE, Pre-TARE

Slip resistant cast-iron base and anti-tip column design

Included: seca 220 measuring rod
Contact
seca mVSA promotion
seca north america.
Medical Measuring Systems and Scales
13601 Benson Avenue
Chino, Ca 91710
USA
Phone: +1 800 542 7322
Fax: +1 800 705 7397